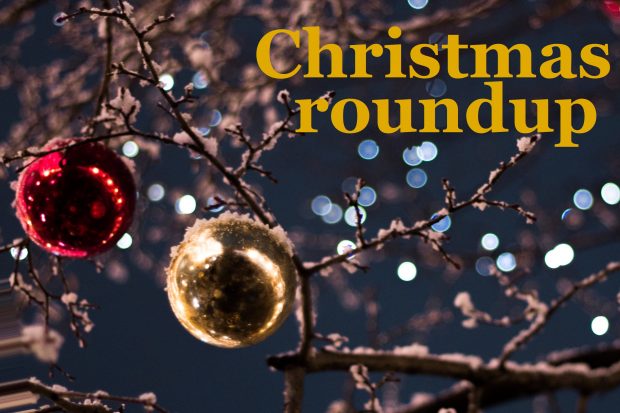 Christmas is just around the corner! It's time to reflect on the last year with a countdown of our most popular articles from 2019.
Success isn't just measured by page views, but it does give us an idea of the biggest issues in screening. We can also see where we've touched on really topical issues which reached a larger audience from outside of healthcare.
This year, we had nearly 250,000 readers – almost 100,000 more than last year. As ever, the majority were in the UK, but special thanks go to our lone readers in Madagascar, Mozambique and the Isle of Man.
Honourable mention
Our free PHE screening information poster (2,966 views)
Our eleventh most popular blog post was on a helpful resource to keep links to screening resources at hand. We did not want to miss this off our roundup as this poster would make a great stocking-filler or a late Christmas present!
Number 10
Screening key performance indicators from 2017 to 2018 (3,118 views)
This might be the ideal time to catch up on how screening has performed, as measured by our key performance indicators. Perfect reading by the fireplace.
Number 9
New HPV primary screening letters and leaflets (3,367 views)
The introduction of HPV primary screening this year has caused big changes to the cervical screening programme. You can look back on what changed in our letters and leaflets.
Number 8
Update on NIPT implementation (3,451 views)
Our post on the rollout of non-invasive prenatal testing (NIPT) proved a hit. You can read more about the updates, including use of new technologies and testing on twins.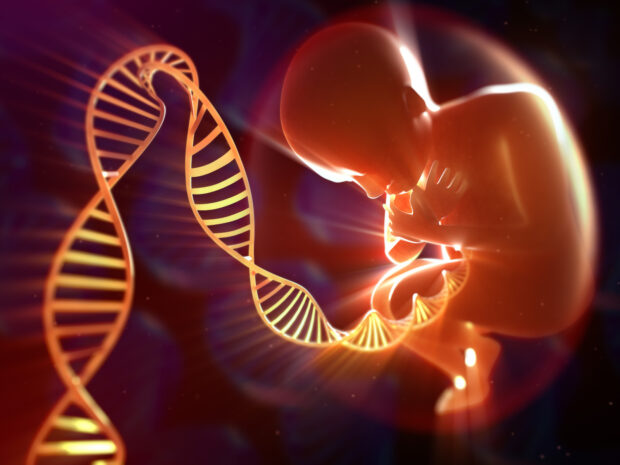 Number 7
Brilliant new screening timeline (3,488 views)
We're always happy to see how our resources are received. This team in Shropshire had some fantastic ideas on how to make our timeline better and easier to understand. Here's to more collaboration in 2020!
Number 6
Language when talking to parents and parents-to-be (3,831 views)
We're very keen to be mindful of the language we use when talking about conditions like Down's syndrome, Edwards' syndrome and Patau's syndrome. Two mums shared their views on how important this is.
Number 5
HPV primary cervical screening pilot report was published in the BMJ (3,975 views)
This blog post takes a closer look at the results of the pilot study. You can read about how the UK National Screening Committee came to its decision to make its recommendation.
Number 4
Update for primary care on cervical screening campaign (4,033 views)
Look back on Professor Anne Mackie's update on the cervical screening programme.
Number 3
Reducing cervical screening inequalities for trans people (4,539 views)
Cervical screening has dominated our top 10 this year, but not only because of HPV primary screening. This post provides interesting insight into unique challenges that trans people face when accessing health services.
Number 2
Primary HPV screening training resources launched (8,231 views)
Big changes to programmes cause uncertainty. It's no surprise many of you were interested to read about new training to get you up to speed.
And your Christmas Number 1 – drumroll, please…
Our new HPV implementation guidance (10,406 views)
Our most read blog of the year was also about HPV testing implementation. Our post on the new guidance helped sum up the key changes.
Best of the rest
The cervical screening programme has the largest audience for our blog and the other 4 young person and adult programmes rarely feature in our top 10. Here are the most read blog posts from those 4 programmes:
New bowel cancer screening easy guide (1,815 views)
Updated national diabetic eye screening standards (1,752 views)
How one team uses Facebook to increase breast screening uptake (1,412 views)
AAA screening annual data published for 2017 to 2018 (1,286 views)
See you next year!
We stopped posting in November and December, during the pre-election period of sensitivity (also known as purdah). We're taking another break over the Christmas period – but we'll be back before you know it!
In the meantime, everyone here at the PHE screening blog wishes you a very happy Christmas.
PHE Screening blogs provide up to date news from all NHS screening programmes. You can register to receive updates direct to your inbox, so there's no need to keep checking for new blogs. If you have any questions about this blog article, or about population screening in England, please contact the PHE screening helpdesk.