https://phescreening.blog.gov.uk/helpdesk/
The screening helpdesk is a centralised service providing a single way of contacting the national screening teams, including the UK National Screening Committee secretariat. We're here to help local screening providers, stakeholders and healthcare professionals involved in the screening pathways at all levels, from consultants, GPs and midwives to screening technicians and medical students. We deal with national screening practice and policy enquiries for England only.
Members of the public are welcome to call the helpdesk but please note that we do not have access to screening results or patient records.  For more general information about screening, members of the public can look at the screening information on NHS.UK.
You can contact the helpdesk on 020 3682 0890 or by using our online form.

Read our helpdesk-related blog articles for more information.
The helpdesk is not for media enquiries, which should be directed to the appropriate press office contact.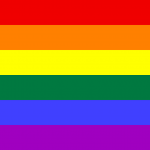 The helpdesk aims to provide a high quality service to everyone, regardless of age, disability, gender identity, marriage and civil partnership, pregnancy, race, religion or belief, sex or sexual orientation.
Timescales for dealing with enquiries
For queries we can answer without the help of colleagues, we aim to resolve 90% within 3 working days.
For queries that require escalation to specific colleagues, we aim to resolve 95% within 5 working days.
Accessing screening results
The helpdesk and national programmes do not have access to or provide screening results.
For pregnancy or baby screening results, contact your midwife or health visitor.

For abdominal aortic aneurysm (AAA) or diabetic eye screening, contact your GP or your local screening programme. Visit the NHS.UK website to find your local AAA screening service or local diabetic eye screening service.

For breast screening, cervical screening or bowel cancer screening, contact your GP, who should receive a copy of your results. You can also contact your local breast screening unit, or call the bowel cancer screening helpline on 0800 707 6060.
Confidentiality
Please do not send or provide any sensitive, confidential or patient identifiable information to the helpdesk.
Scope
The helpdesk can answer queries relating to national screening practice and policy for England only. It cannot provide contact details of individual members of staff.