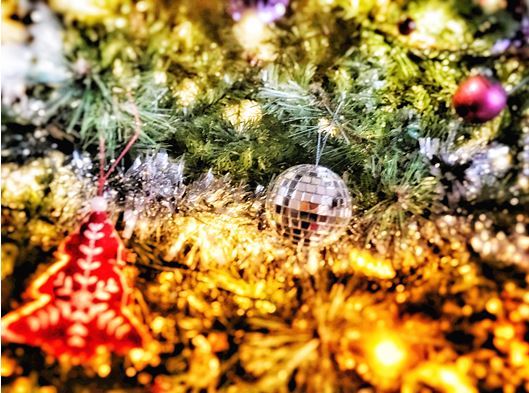 It's nearly Christmas, which means it's time for our annual look back over the year's most popular articles posted on the PHE screening blog.
Although this is by no means the only measure of success for our blogs, readership does give a flavour of some of the biggest issues in screening. Plus, it's not really Christmas without a countdown list.
Before we get to that though, there's a few stats to share with you.
Our readership continued to go from strength to strength in 2018 and we ended the year with more than 149,000 different people reading from all over the world. Unsurprisingly most of you hail from the UK, but a big shout out to our friends in St. Lucia and Sweden (all 38 of you).
In total our blogs were read 290,000 times over the last 12 months, putting us on a similar footing to blogs from much larger departments. A whopping 6,000 of you are signed up for our alerts whenever a new article comes out, which we're delighted about. This is great news for us and just shows the dedication of screening staff to keeping up to date with the latest news about their roles.
So, without further ado, here's the 2018 most read PHE screening blogs.
From 10 to 6
10. I'm sure you've noticed that we've been talking about screening inequalities a lot in 2018. Our most read article on the subject was back in May when we announced the launch of our inequalities strategy with a blog written by our Director of Screening, Professor Anne Mackie (2,062 readers).
9/8. Next up it's a tie, with two blogs having exactly 2,077 readers. Our article about the latest definitions for key performance indicators (KPIs) proved just as popular as our October HPV primary cervical screening update.
7. Back in April we announced updated screening standards for the Bowel Cancer Screening Programme. Our update blog explaining some of the key changes notched up 2,104 views.
6. The PHE screening blog is the best place to find important updates for people working in screening. Our article back in April 2018, detailing revisions to some Newborn and Infant Physical Examination (NIPE) screening guidance, is a case in point. It was read by 2,175 of you.
Top 5
5. Our blog from March launching new guidance for cervical screening provider leads was read by 2,424 people – one of a number of cervical screening blogs to appear.
4. If you work in newborn blood spot screening you'll no doubt have seen our pieces about the new blood spot collection cards. It's an important and exciting new development in the programme, which is why our update back in June 2018 was read by 2,467 of you.
3. Our 3rd most read blog of the year is also about the new blood spot cards. This update back in August 2018 was read by an impressive 2,877 people.
2. It's no great surprise that one of our top blogs in 2018 is one of our most important annual updates for many screening professionals. Our article highlighting what was new in the latest screening specifications was read by just shy of 3,000 of you.
1. In at number one (by quite a margin) is a blog about the rollout of HPV primary testing into the cervical screening programme. More than 5,400 of you clicked onto our message giving the latest news from March 2018.
That's pretty much all for this year. We've just got one more article to come in 2018 by Prof Mackie who will be giving her end of year message later this week, so do look out for that. In the meantime, from everyone here at the PHE screening blog, have yourselves a very happy Christmas.
PHE Screening blogs
PHE Screening blogs provide up to date news from all NHS screening programmes. You can register to receive updates direct to your inbox, so there's no need to keep checking for new blogs. If you have any questions about this blog article, or about population screening in England, please contact the PHE screening helpdesk.