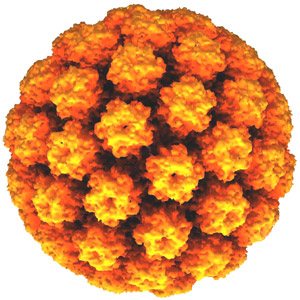 Human papillomavirus (HPV) primary screening, sometimes known as primary HPV testing, is a new way of examining cervical screening (smear test) samples.
In 2016 it was announced that HPV primary screening will be rolled out in the cervical screening programme across the whole of England in 2019.
Getting ready for this major change while still maintaining the quality of the programme remains our top priority.
There's been a lot happening in recent months so I wanted to share how the plans for introducing HPV primary screening are coming along.
So what's been happening?
Our team is working hard to update guidance to ensure it is appropriate for HPV primary screening.
As part of this we are producing a set of consolidated standards against which the programme will be measured. These standards reflect the current cervical screening programme, but also take into account what will be required for HPV primary screening. We will keep the standards under review once HPV primary rolls out to ensure they remain relevant and appropriate.
Guidance documents looking at failsafe measures and the role of cervical screening provider leads are currently in consultation and we'll be publishing them soon.
We have recently revised the HPV primary screening information sheet which goes out with the invitation to women who are having HPV primary screening. The changes include a clearer explanation of the advantages of HPV primary screening, and how the test will be carried out. There is further work starting to update patient letters and leaflets ready for rollout, including a group set up to oversee progress.
We also have some exciting new e-learning resources specifically relating to the introduction of HPV primary screening for sample takers and for colposcopy which we will be launching nearer to implementation. Further work is under way with the Cervical Screening Education and Training group to provide laboratory pathway training for lab screening staff.
Following NHS England's (NHSE's) announcement of the outcomes from the options appraisal, work is under way to ensure that the procurement and commissioning processes proceed as planned in order to achieve full rollout by the end of 2019.
NHSE held its first stakeholder engagement event with representation from Jo's Cervical Cancer Trust, Cancer Research UK, the Institute of Biomedical Science and the British Association for Cytology. You can read a summary of the meeting here.
Helping laboratories clear backlogs
We've also been working hard to support a reduction in the current cytology backlog as part of the programme. Public Health England (PHE) has produced guidance to help address issues with turnaround times for screening results.
The Mitigation Prioritisation Group meets on a monthly basis to consider capacity issues and the needs of individual trusts so they can be supported to improve turnaround times.
Some trusts have already made their mitigation requests, which explain what they need help with, which are being looked at by the Screening Quality Assurance Service and NHSE's commissioning team.
HPV Implementation Group
We recently held the tenth meeting of the HPV Primary Screening Implementation Group. As implementation has now developed to the procurement stage, the group agreed that future work should be managed via NHSE, advised by PHE. Changes to guidance and pathways will be developed by PHE and the UK National Screening Committee, working with the PHE Clinical Professional Groups, and the Advisory Committee on Cervical Screening.
We would like to record our thanks to the members of the HPV Implementation Group for the support and expertise members have provided over the last 2 years.
To finish
HPV primary screening is certainly challenging, however we're making good progress.
We remain focused on ensuring the programme delivers HPV primary screening safely and efficiently and will keep you updated on progress.
PHE Screening blogs
PHE Screening blogs provide up to date news from all NHS screening programmes. You can register to receive updates direct to your inbox, so there's no need to keep checking for new blogs.