The launch of the new IT system for newborn and infant physical examination (NIPE) screening is planned for spring 2019.
When I last blogged about preparations for the launch of SMaRT4NIPE (S4N) back in October 2018 we were about to start an intensive period of user acceptance testing (UAT). This involved a select group testing every aspect of the new system and giving us their feedback.
Cascade training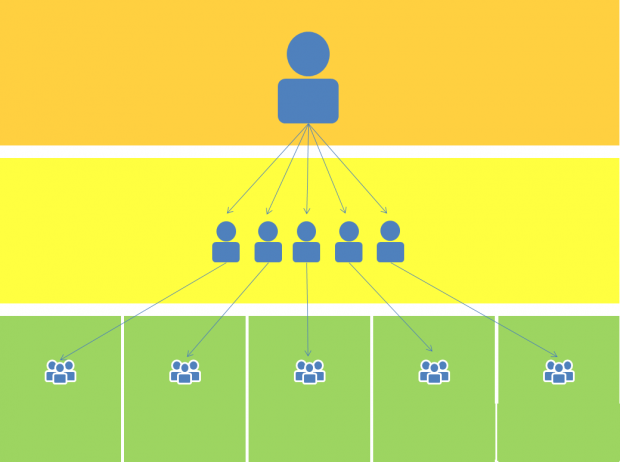 The next phase is to use cascade training to familiarise everyone with the new system.
To put it simply, cascade training is a method where a small group is trained up to pass on information to others.
Our team of S4N project leads have all been contacted so that they can start signing people up in their trust to deliver cascade training.
PHE is now offering online training sessions for up to 5 cascade trainers per trust. It will run for 6 weeks from Monday 14 January 2019.
Cascade trainers must pass on knowledge before the launch of the new system on 1 April 2019. If you are interested in becoming a cascade trainer, please contact your local S4N project lead.
If a trust needs more than 5 cascade trainers then more individuals can be given the skills to help by local S4N project leads.
Training resources
PHE will be providing trusts with information and training resources to support them during the implementation of the new system. This includes:
easy to use checklists to make sure you've completed all actions both before the system goes live and after
a differences guide, which explains about the changes between the previous SMaRT system and S4N
a user guide for S4N
an online version of the training session
All of these resources will be sent out to S4N project leads in the coming months, with instructions to pass them onto their teams.
Keeping up to date
Check out our NIPE blog articles if you want to keep up with the latest news. It might be worth bookmarking the link so you can refer back to it when you want. This is where where you'll find all future blogs about S4N.
PHE Screening blogs
PHE Screening blogs provide up to date news from all NHS screening programmes. You can register to receive updates direct to your inbox, so there's no need to keep checking for new blogs. If you have any questions about this blog article, or about population screening in England, please contact the PHE screening helpdesk.