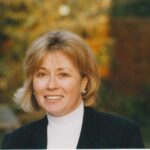 Lindsay Kimm
Lindsay's involvement in screening spans nearly 30 years. This started when she was a research fellow informing the Department of Health recommendations for universal screening of newborns for hearing loss in England. She joined PHE as national education and training manager in 2013, supporting the provision of high quality education and training for multidisciplinary staff delivering screening, and performance managing screening, for the 6 antenatal and newborn screening programmes.
We've updated the antenatal and newborn screening e-learning module in line with clinical best practice and quality assurance requirements.
Nearly 300 staff from local screening services attended the recent half-day update sessions to support the implementation of the new Level 3 Diploma for Health Screeners qualification.
We're offering a limited number of funded training places to help people working in screening to develop their career.