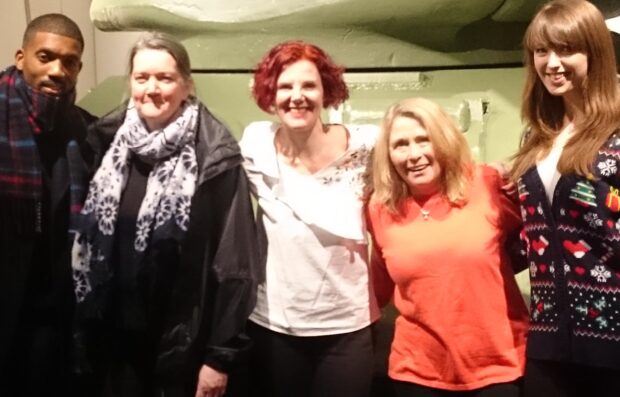 Last year, I celebrated 30 years in screening. In 1987, having gained an honours degree in Animal Physiology, I applied for a research post with the University of Southampton. All did not start well as I wrote my car off on the way to the interview. But somehow I got the job, which involved researching how newborns might be screened for hearing loss.
Screening the hearing of babies was nothing new – the distraction test had been widely used by health visitors to screen the hearing of 7 to 9 month old babies for many years. It was not very good, however, at finding babies with permanent hearing loss. The average age of identifying babies with a permanent hearing loss was 2.5 years, by which time their language and social skills had been seriously affected. The Linco-Bennett auditory response cradle had been designed to objectively screen babies. But testing took too much time and relied on babies being in a specific sleep state, so it could not be successfully used in mass screening.
Research helped prove case for universal screening
Initially I tested only babies who had been in the neonatal intensive care unit (NICU) and those with a family history of hearing loss. This was quite challenging as earpieces were only available in adult sizes! Testing the babies took about 1.5 hours. I became a familiar sight on the postnatal wards, which led to an awkward moment in the supermarket when a mother recognised me and said in a loud voice: "Oh look, there is the lady that takes the babies"!
The second stage of my research involved testing babies at birth, 3 months, 6 months and 9 months of age. Anyone who has had any experience of babies at these ages will know this was no easy task – which is where dancing comes into the picture. During this time I was supported by an audiologist, Louise, who was very experienced at distracting babies by hypnotic dancing. She was truly astonishing to watch and I would not have been able to get the results I did without her.
Having identified a protocol for successfully screening babies' hearing, I and others carried out audits which showed that, for maximum benefit, we should screen all babies, not just those considered to be at risk of hearing loss. Fortunately we were successful in getting funding from the Wellcome Trust and I am very proud to say I was the Research Fellow for the world's only randomised controlled trial of newborn hearing screening.
The Wessex Neonatal Hearing Project (WNHP) involved 4 maternity units and 52,000 babies. I trained 2 teams of screeners who, every 3 months, moved between the 4 units. With their dedication (2 are still working within the newborn hearing screening programme) and the support of my unsung hero Professor David Kemp it was a success and we had a protocol that worked!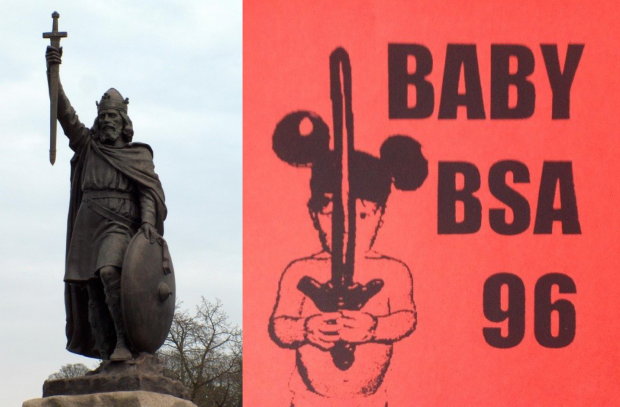 We presented our WNHP outcomes at a conference organised alongside the annual British Society of Audiology (BSA). We called this Baby BSA. The conferences took place in Winchester and that year the BSA used the King Alfred statue as its logo. For our Baby BSA we took our inspiration from the King Alfred logo and our version used my 2 year old son wearing Mickey Mouse ears holding a plastic sword.
The WNHP informed the Department of Health recommendations for universal hearing screening of newborns in England. These led to the NHS Newborn Hearing Screening Programme (NHSP) being set up, which completed rollout across England in 2006. Some of the original NHSP team members are still working with us in Public Health England.
Spreading the word to the other side of the world
I have been most fortunate to lecture, present and deliver workshops across Europe, Turkey, the USA and as far afield as New Zealand. I took part in Poland's version of 'Children in Need' (which was certainly an experience) and I even have a mention in the screening 'bible' by Dr Angela Raffle and Sir Muir Gray.
Recently, I have had the pleasure of working with the NHS Fetal Anomaly Screening Programme team and 4 parent support organisations: Antenatal Results and Choices (ARC), Down's Syndrome Association (DSA), Downs Syndrome Research Foundation (DSRF) and Support Organisation for Trisomy 13/18 (SOFT UK).
Together with a brilliant administration support team we have completed the delivery of training for the Non Invasive Prenatal Test (NIPT) champions. Some of these events took place at the Imperial War Museum where I took great delight in saying: "Lunch will be served in the room just to the left of the Lancaster bomber."
In memory of Professor Roger Thornton (MRC Institute of Hearing Research) and Louise Franks/Al Masri (nee Jones), the amazing dancing audiologist.
PHE Screening blogs
PHE Screening blogs provide up to date news from all NHS screening programmes. You can register to receive updates direct to your inbox, so there's no need to keep checking for new blogs.