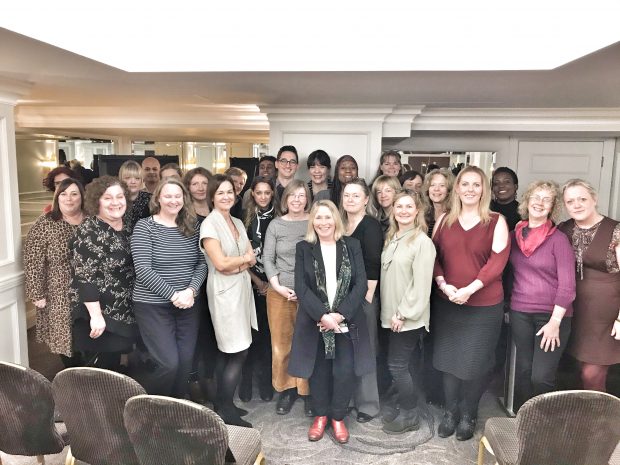 The level 3 health screener diploma (HSD) is the recommended training for new screeners in the:
It's how providers across England can be sure their staff are qualified to undertake screening safely, independently and in line with programme standards.
We recommend that new screeners register for the HSD within 6 months of starting in their role.
PHE Screening has launched a new HSD e-resource on the e-learning for healthcare (e-LfH) platform to support working through the diploma.
The resource does not teach about the topics covered in the HSD, but provides suggestions and questions which will help with the planning and gathering of evidence.
The second resource is made up of 5 short films about the HSD that take the assessor and learner on a journey through various aspects of the diploma.
The films include the initial meeting between assessor and learner, how to carry out a professional discussion and gathering feedback.
It's hoped that local services embed these new resources into the training of their health screeners. Please let us have your feedback so we can keep improving.
Thumbs up
At our launch event in London, we asked people to go away and think about how they planned to use the new resources to support their screeners. Here's a few of the comments we got back.
Tracy Thurgood, qualifications manager at Gloucester Royal Hospital, was particularly impressed by the 6 short 'learner journey' videos. She said:
Overall, the new resources are an excellent way to support new assessors and learners to understand the level required for the HSD. The videos explain about the ongoing support for the learner and how their assessor will help guide them during their course.
Tracy told us that her team in Gloucester had started to use the new resources during the staff induction process.
They have been built into our assessor and learner induction to ensure that all involved are aware of the fundamental expectations. We find that the assessors who have used them to support their own development progress their learner's much more effectively. This means that learner's complete their training sooner than expected, which in turn means that programmes and patients benefit from having fully trained staff in clinic.
Valerie Holdich, manager for newborn hearing screening at Kingston Hospital NHS Foundation Trust, says the new resources will help her team better understand what the HSD is all about.
The new resources will be instrumental in helping the whole team understand the implications of the qualification. I will signpost learners to some of the guidance on the mandatory sections of the diploma when they need some additional support.
Lynda Pike, AAA programme manager for the Exeter and South Devon AAA Screening Programme, has had plenty of positive comments from her team.
I like them because they are accessible to both learners and their assessors, and act as a great revision guide. Several people have commented how easy they found it to use them. It is nice to hear such positive comments. All our learners will be encouraged to use them.
Jane Starr, grading manager for the West Sussex Diabetic Eye Screening Programme, told us:
I will definitely be signposting the resources to my new learners. In the future I am planning to suggest that interviewees take a look so that they are aware of what they are letting themselves in for! We currently have one lady who is training to do the CAVA. Because I had early access to the new resources, I asked her to look at them and she has since fed back that she found them very useful and relevant for her qualification.
Screener feedback
We asked screeners that were working through or had completed the HSD to share their views. Of those who completed the survey:
44% were newborn hearing screeners
39% were diabetic eye screeners
17% were abdominal aortic aneurysm screening technicians
Our results showed 70% of screeners found doing the diploma interesting and 77% had successfully completed it by 18 months. 65% strongly agreed or agreed with the statement 'I am applying what I have learnt from doing the HSD in my day to day work as a screener.'
One AAA screener commented:
I thoroughly enjoyed working towards this diploma. I have found all aspects of my learning useful and interesting and feel proud to have completed it.
A DES screener felt the new resources were helpful:
I can see that the new unit guidance is excellent, and the support materials are accessible and helpful.
An NHSP screener told us that completing the HSD helped her support parents.
As a new starter I feel the diploma has given me a deeper understanding of the newborn hearing screener role and the confidence to answer parents' questions.
PHE Screening blog
The PHE Screening blog provides up to date news from all NHS screening programmes. You can register to receive updates direct to your inbox, so there's no need to keep checking for new blogs. If you have any questions about this blog article, or about population screening in England, please contact the PHE screening helpdesk.