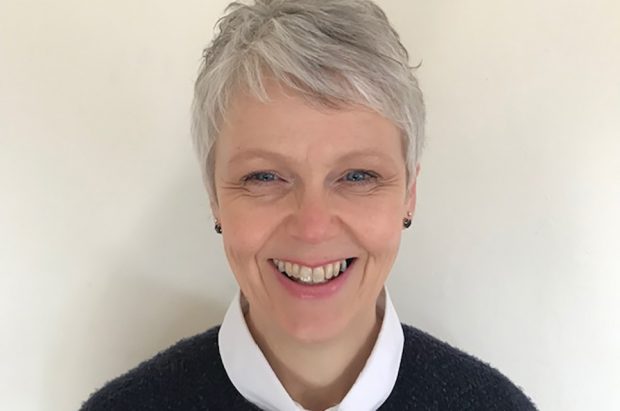 Local screening providers gave a big thumbs-up to recent updates we provided on the Level 3 Health Screener Diploma (HSD) process.
We took to the road to provide a total of 7 half-day sessions in Birmingham, London and Manchester.
The nationally regulated diploma is on the Ofqual regulated qualification framework (RQF) and provides assurance that screeners are competent to screen safely, independently and in line with programme standards.
It is the recommended national training programme for new screeners, who are not on a regulated professional register, in the NHS Abdominal Aortic Aneurysm (AAA), Diabetic Eye (DES) and Newborn Hearing (NHSP) screening programmes.
Check out presentations from the events
We aimed the sessions at screener assessors, trainers and programme managers. Presentations, which can be viewed below, covered topics including:
national PHE update
diploma e-resource demonstrations
local programme experiences of the diploma
getting the most from your approved centre
Most of the delegates were assessors or local programme managers – 43% came from DES programmes, 28% from AAA and 29% from NHSP.
People attended from all 4 regions – 32% coming from the North, 30% from Midlands and East, 25% South and 13% from London.
Many thanks to the speakers, including local programme managers Richard Cragg (DES), Bridgette Hughes (NHSP) and Debbie Munro (AAA), who shared lessons learned and the up and downs of their experiences of the diploma in an honest and constructive way.
Approved centre representatives Lisa Carter and Tracy Thurgood clarified the diploma process and where people can go to for advice and support.
95% approval rating
Evaluation of the presentations indicated they were all highly valued.
Overall, 95% of those who provided feedback rated the half-day sessions as excellent or good and felt they had offered a great opportunity to network and share ideas.
Lynda Childs, Cumbria Diabetic Eye Screening Programme Team Leader, said:
It was a really good session. The new resources being implemented this year show that our feedback on assessing the new diploma has been listened to, taken on board and used to develop some great new features. Video guides due out this year will help both assessors and learners through the learners' journey, a simplified mapping document and new suggested evidence taking into account the evidence submitted over the last 3 years.

The speakers gave us some great advice about making better use of reflective practice as evidence to uplift to level three, making use of our internal quality assessors for advice and encouragement to use recorded professional discussions.

It was great to network with other assessors and compare experiences. All the contributors were approachable and friendly. It was a really positive morning.
New support resources
We have listened to assessors and learners to develop the following support resources:
This resource is available now and is made up of 5 short films that take the assessor and learner through the HSD qualification journey, covering important steps and messages.
The Health Screener Diploma e-resource
This resource will be available at the end of September 2019. It will focus on the mandatory healthcare units of the diploma, giving pathway specific suggestions on how evidence could be provided. We will publish another blog article to let you know when this resource is available, so keep an eye out for it!
Screener clinical observation checklists
These checklists aim to make evidence gathering easier and smoother as they map directly to both the mandatory and programme pathway specific HSD assessment criteria. The NHSP checklists are available now, including a worked example. The AAA and DES checklists will be available soon.
PHE Screening blogs
PHE Screening blogs provide up to date news from all NHS screening programmes. You can register to receive updates direct to your inbox, so there's no need to keep checking for new blogs. If you have any questions about this blog article, or about population screening in England, please contact the PHE screening helpdesk.