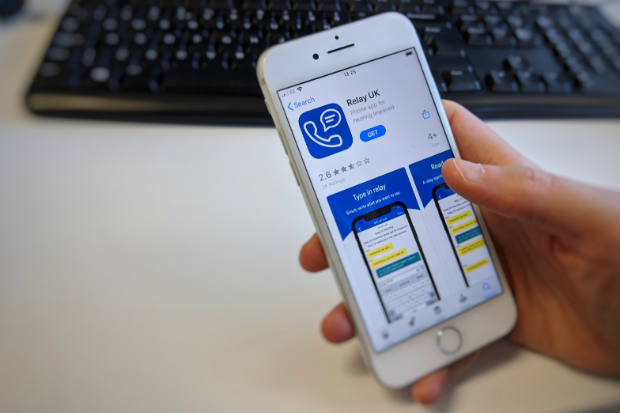 One of Public Health England (PHE) Screening's objectives is to reduce inequalities and overcome barriers to screening. One way we can do this is to promote the Relay UK service.
BT launched Relay UK in 2014 for people who are hard of hearing or who have difficulties communicating verbally on the telephone. It brings relay services for deaf, hard-of-hearing and speech-impaired people right up to date with the latest app technology, as well as supporting textphones.
How Relay UK works
Using either a textphone or the Relay UK app, dial 18001 followed by the number you want to call.
Then type what you want to say, and a relay assistant will speak your message to the person you're calling. This person then speaks back to the relay assistant, who types their reply for you to read on your screen.
You can download the Relay UK app for iPhone, Android, tablet, PC or Mac. Or, if you prefer, stick with your textphone – it works fine with that too.
To use Relay UK to call the national bowel cancer screening helpline, dial 18001 then 0800 707 6060 from your textphone or the Relay UK app.

Both Relay UK and the screening helpline are free, so you won't be charged. If you use Relay UK to call other numbers, you'll only pay your normal rates.
PHE Screening blog
The PHE Screening blog provides up to date news from all NHS screening programmes. You can register to receive updates direct to your inbox, so there's no need to keep checking for new blogs. If you have any questions about this blog article, or about population screening in England, please contact the PHE screening helpdesk.