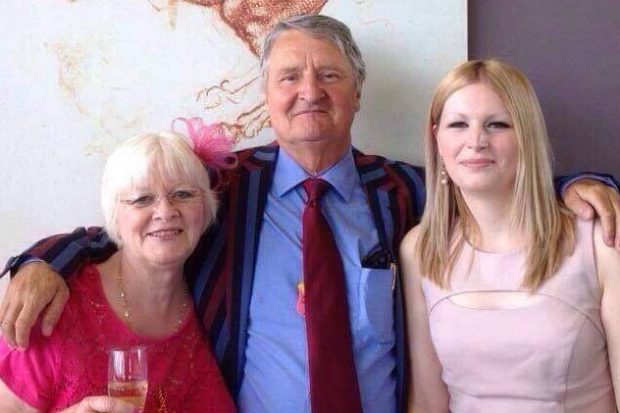 I joined the Public Health England (PHE) screening helpdesk a year after my dad lost his battle with bowel cancer at the age of 70. During his short battle, and being there with him talking to consultants and doctors, I found out that my dad never took up the invitation for bowel screening.
I could never understand why, as he had always been anxious about his health. When I asked him why, his answer was "oh, well me and your mum decided it was a bit messy to do those things they send you in the post, so we binned them". My heart sank, as the thought of managing to complete one 'messy' test meant that the outcome could have been different.
During the time when my dad was sick, I did not work for PHE, but for an NHS referral centre. I had no idea of how the bowel tests worked and the work that went into them, but I understood they were important.
Working to help others
I started working for the PHE screening helpdesk in 2017 as a helpdesk advisor. Having worked in healthcare associated roles for over 10 years, I have always enjoyed helping others.
In my role, I am at the forefront of general enquiries coming from healthcare professionals and members of the public. We receive a high number of calls from the public, with queries ranging from general advice, to ordering a bowel test kit, or asking for results.
The screening helpdesk is not able to help with your screening results — these are sent to your GP. You can call the bowel cancer screening helpline on 0800 707 6060 if you have any questions about your scan.
However, we are here to help, and we will advise and guide a caller the best way possible.
We also help local screening providers and healthcare professionals involved in screening pathways at all levels, including consultants, GPs, nurses and medical students.
The right role
When I joined the helpdesk, it felt like I had found my place. I was in the right role, helping people — potentially in the same situation as my dad — with their queries regarding screening.
When a member of the public calls and asks, "I think I should order one of those poo test kits, can you send me one of those?", that for me is music to my ears.
Providing helpful information to people that really need it, and listening to their response, lets me know that I'm doing something good. Screening is always a choice, but if more people attend their screening appointments, then I feel it is all worthwhile.
A personal gain
My mum now takes the test every time it arrives in the post. She fully understands its importance, even though sadly it was through personal loss.
It is with this that I say that screening really does save lives. Although we cannot rely on screening in all cases, we have this service to help us stay healthy. I am proud to work for the helpdesk and play a part in helping to protect and improve the nation's health.
PHE Screening blog
The PHE Screening blog provides up to date news from all NHS screening programmes. You can register to receive updates direct to your inbox, so there's no need to keep checking for new blogs. If you have any questions about this blog article, or about population screening in England, please contact the PHE screening helpdesk.