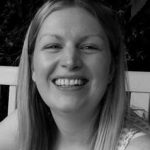 Katy Parker
Katy has been a PHE Screening Helpdesk advisor for the past 2 years. She has learnt so much about screening since starting her role and is always looking for ways to improve her knowledge and understanding.
A personal story of loss and gain
PHE Screening helpdesk advisor Katy Parker describes her factfinding visit to an antenatal screening laboratory in Bolton.