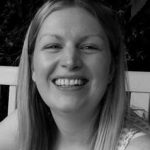 Katy Parker
Katy has been a PHE Screening Helpdesk advisor for the past 2 years. She has learnt so much about screening since starting her role and is always looking for ways to improve her knowledge and understanding.
A personal story of loss and gain
PHE Screening helpdesk advisor Katy Parker describes her factfinding visit to an antenatal screening laboratory in Bolton.
Related content and links
Important announcement
PHE Screening has paused its social media accounts while staff support the national response to Covid-19.
Any queries in relation to the provision of screening programmes during the COVID-19 response can be made to the NHSEI Incident Control Team.
Follow us on social media