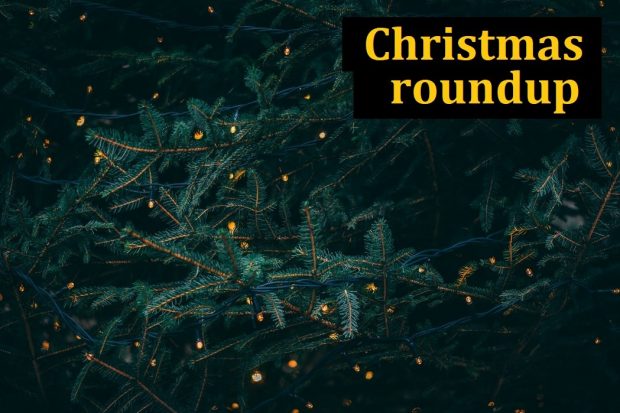 It's the festive season again, so we're reflecting on 2020 by looking back at some of our favourite posts of the year.
We now have nearly 20,000 subscribers to the blog which is the source of information on PHE's screening guidance.
PHE Screening in the time of coronavirus
We stopped blogging near the start of the coronavirus pandemic. Since then we've been blogging less than usual because we want to focus on only sharing the most important information at a time when many health services are already working especially hard.
You can read about what we've been doing to support colleagues.
Digital invitations
We've blogged a lot this year about the move to providing more screening information in digital rather than printed format.
This includes sending out digital invitations, and you can find all our blog posts on digital invitations here.
New guidance
Another way the NHS screening programmes are changing the way they engage with service users is sending out screening appointment text message reminders. We published new guidance on the effective use of text messaging in screening services.
We also published new guidance on conducting health equity audits (HEA) for screening services to help identify and then reduce any inequalities in the screening pathway.
Inequalities conference
Remember, you can still register for the next screening inequalities conference on Friday 5 February 2021 if you have not already done so.
The event is free and will consist of morning and afternoon sessions, from 10am to 12pm and from 1 to 3pm.
We know healthcare providers are facing the biggest challenge in living memory. But it is more important now than ever for us to focus on reducing inequalities because COVID-19 has replicated, and in some cases increased, existing health inequalities.
Data reports
The coronavirus pandemic has understandably affected some screening services' ability to report data. We've been working hard to make sure the data we publish is accurate and accessible.
Read about our latest data and key performance indicator (KPI) report publications.
PHE Screening blog
The PHE Screening blog provides up to date news from all NHS screening programmes. You can register to receive updates direct to your inbox, so there's no need to keep checking for new blogs. If you have any questions about this blog article, or about population screening in England, please contact the PHE screening helpdesk.