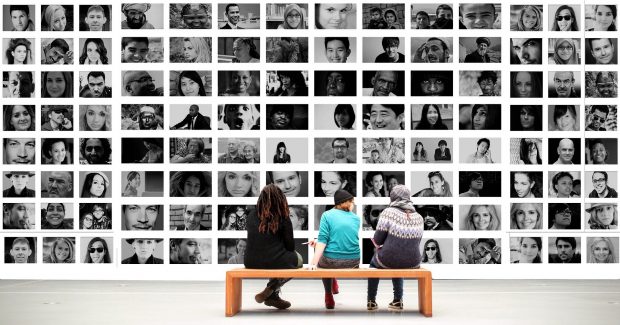 We know inequalities exist in English NHS screening programmes and take our responsibility to address them very seriously.
Variation in participation exists both within and between national screening programmes. Generally, people at higher risk of the condition being screened are less likely to take part.
Our PHE screening inequalities strategy  was developed to provide a framework for us to reduce inequalities, ensure equitable access to screening and support our partners involved in commissioning and delivering screening.
Effects of COVID-19
The COVID-19 pandemic has replicated existing health inequalities and, in some cases, has increased them, so it is more important than ever for us to continue to focus on reducing screening inequalities.
As English NHS screening providers and commissioners work to restore services, it's essential that inequalities are considered.
Changes in the way services are being delivered, such as using different venues, telephone appointments and different types of invites, have the potential to both increase and reduce English NHS screening inequalities. In addition, changes within communities due to COVID-19 may affect participation in English NHS screening programmes.
People who are at increased risk of COVID-19 may be concerned about travelling to and attending health appointments.
It is therefore vital that as the English NHS restores screening services, it considers the impact on screening inequalities, takes action to reduce inequalities and evaluates the impact of any changes to service delivery on inequalities. This needs to be considered at all levels of the system, including national restoration policy, regional commissioning and the delivery within local health services.
Expert advice
The PHE Screening team is providing expert advice on NHS screening inequalities at a national level via the NHSEI-led screening operational programme-specific task and finish groups. These are the groups which are responsible for issuing English NHS restoration policy and guidance.
PHE advice has included:
a focus on the importance of taking a systematic approach to identifying and addressing inequalities during restoration
a summary of evidence-based interventions to improve informed participation in screening in under-served groups
At a regional and local level, our PHE Screening Quality Assurance Service (SQAS) is providing safety and quality advice to English NHS commissioners and services on restoration, including inequalities, as they work to restore their services.
In August 2020, we delivered a virtual seminar on English NHS screening inequalities in the light of the COVID-19 pandemic to SQAS staff. The aim of this session was to enable our staff to deliver consistent, high quality advice in relation to this topic. Over 90 members of staff attended and we are planning to deliver further training on screening inequalities later in the year.
Important new guidance
This guide is designed to be used in conjunction with the PHE generic Health Equity Assessment Tool (HEAT). These tools together will help commissioners and providers identify inequalities and act to address these throughout restoration and beyond.
Next week we'll publish our new national principles for text message reminders. Text reminders are known to improve participation in under-served groups, so do take a look at this new guidance.
PHE Screening blog
The PHE Screening blog provides up to date news from all NHS screening programmes. You can register to receive updates direct to your inbox, so there's no need to keep checking for new blogs. If you have any questions about this blog article, or about population screening in England, please contact the PHE screening helpdesk.