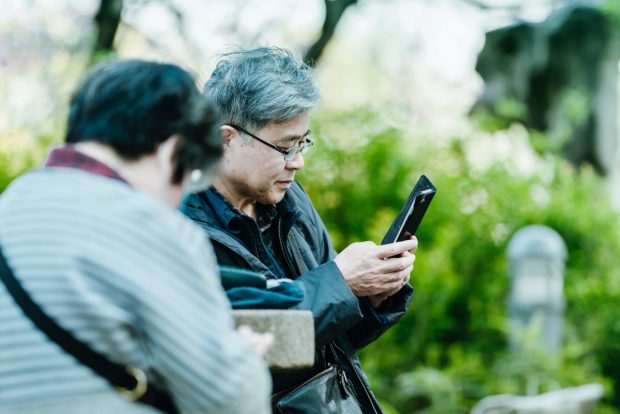 Did you know that about 1 in 12 outpatient appointments are missed in England? Text messages could offer a low-cost way to lower the number of missed appointments and are already used by services across the country.
A review looked to find interventions which consistently improve participation in cancer screening services, including in underserved populations (such as minority groups, individuals with physical or learning disabilities and low-income individuals). Pre-screening reminders, such as text messages, were found to be effective interventions and implementing them could help reduce screening inequalities.
One study tested 4 different options for text message reminders. This found that the most effective wording reduced the number of missed appointments by 23% more than the least effective wording. This shows how important the content of reminders is, and in December 2019 we blogged about our plans to develop principles for text reminders for screening appointments.
New guidance
Download our new guidance, which includes 30 principles for the effective use of text messaging, as well as 27 message templates covering all the NHS screening programmes.
The principles are divided into 5 categories, covering:
message delivery
timing
wording
information governance
evaluation
They are based on the current evidence around text message use and have been developed with academics, screening services, public health experts and members of the public.
Our project
In April, we held a virtual meeting of experts, chaired by Anne Stevenson, national programmes lead for the young person and adult screening programmes. This included service providers and programme managers with experience of using text messaging, academics, charities, patient organisations, NHS England and Improvement, NHS Digital and representatives from the public.
The coronavirus (COVID-19) outbreak affected our plans for a workshop. So, it was fantastic that so many people were still able to join our discussions and help us begin to shape this important work.
NHS Solutions for Public Health presented evidence on text messaging to improve attendance at screening programme appointments. Jo Ruwende, Screening and Immunisation Lead (Cancer Screening) for London, spoke about how GP-endorsed text reminders are helping to increase cervical screening attendance in London.
Presentations also included a summary of responses to our earlier blog article from screening services already using text message reminders and a first look at some draft principles, covering:
the best wording to use in the messages
when the messages should be sent for greatest impact
how to make sure text messages do not become annoying or coercive
Focus group
We also ran an online focus group with members of the public to discuss our draft principles and suggested text message wording. This was a great session and taught us a lot about people's expectations for how the NHS should communicate with them via text message.
For example, we learnt that:
everyone agreed that text messages are a great way to be reminded about NHS appointments, for example for screening tests
we should consider that sometimes carers or parents receive text messages on behalf of someone they look after (so for example, it is important to include the name of the person the message relates to)
most people felt that 2 text message reminders per appointment would be useful but after that they would become irritating
one of the reminders should ideally be the day before the appointment to make it unlikely that someone would forget
text messages should be as short as possible while containing the essential information about the appointment
messages should be aimed at reminding someone about their appointment and not provide information about the benefits of screening
a message to someone who missed an appointment would also be useful to enable them to re-book it if they want to
nobody had any concerns about being contacted by text message
What's next
Now that the guidance is published, we'd love to hear from commissioners and providers putting it into use. So please do contact the screening helpdesk with your experiences, especially if you'd be happy to share them through the blog. We'd also be very interested to hear about any local evaluations of text message use you carry out and any impact on local inequalities in terms of screening uptake.
PHE Screening is collaborating with the Institute of Global Health Innovation at Imperial College, which is working towards a global consensus statement on text message reminders in screening. We will also review our principles in due course and add to our library of effective examples.
We'll be blogging more soon about potential information governance issues from text messaging reminders. So do continue to follow the PHE Screening blog.
PHE Screening blog
The PHE Screening blog provides up to date news from all NHS screening programmes. You can register to receive updates direct to your inbox, so there's no need to keep checking for new blogs. If you have any questions about this blog article, or about population screening in England, please contact the PHE screening helpdesk.