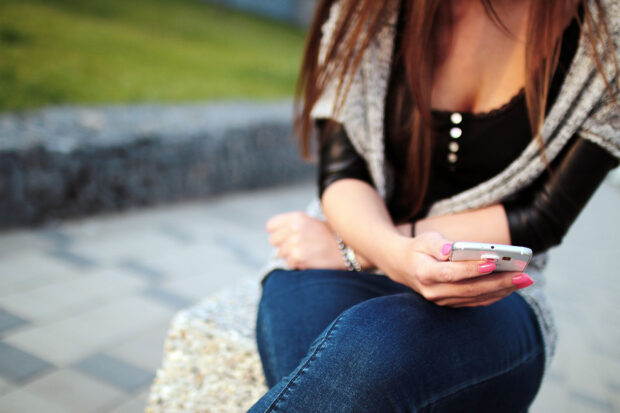 Text message invitation reminders can help increase the number of women taking up the offer of cervical screening.
That was the conclusion of a randomised control trial run in the London borough of Hillingdon.
As London has the lowest rates of cervical screening coverage in the country, we implemented text message reminders across all London boroughs between September 2018 and March 2019.
Attendance increased over those 6 months by 4.8%. That is the equivalent of 13,400 more women being screened at 18 weeks.
What we did
We invited all GP practices in London to take part in the project and enter into a data sharing agreement with NHS London. This enabled the extraction of mobile phone numbers of eligible and consenting women from GP clinical systems.
Primary Care Support England (PCSE) provided lists of all women invited for screening on a weekly basis.
A steering group oversaw the implementation of the project. This group included representatives from NHS England, Jo's Cervical Cancer Trust, Cancer Research UK, Primary Care Support England (PCSE), the Healthy London Partnership, academic institutions, clinical commissioning groups and local authorities.
The steering group members supported communication and GP engagement in the project.
PCSE included the following statement in invitation letters sent to women in London:
You may receive a mobile phone text reminder to schedule your cervical screening appointment. If you do not want to receive this text, please inform your GP as soon as possible.
The text reminder was worded as follows:
"<GP SURGERY NAME>: Your cervical smear test is due. To book, please call <GP phone number>. For further information, visit <NHS.UK>.
To opt out of text reminders please call your GP.  For NHS England privacy notice, visit <Link to privacy notice>."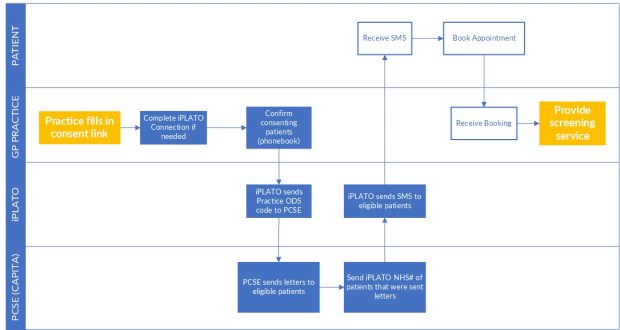 Headline figures
Between 1 September 2018 and 14 March 2019:
97% of practices in London signed up to the project, with 80% signing up within the first 6 weeks
384,112 women were invited for screening from consenting practices
mobile phone numbers were extracted for 88% of these women
messages were successfully sent to 75% of these women (the most common reason for non-delivery of the text message was incorrect phone number)
For women who received a text reminder, uptake at 18 weeks was higher by:
4.8% in all age groups
4.8% in women aged 25 to 49
5.9% in women aged 50 to 64
The average time between invitation and screening was 54 days for women who received an invitation letter and a text reminder and 71 days for women who only received an invitation letter.
PCSE compared uptake during the project with historical uptake data.
| | |
| --- | --- |
| | Uptake (%) at 18 weeks |
| July 2017 to February 2018 | 31.2 |
| September 2018 to March 2019: women who received text reminder | 36.6 |
| September 2018 to March 2019: women who did not receive text reminder | 31.7 |
Next steps
NHS England is now working with a healthcare technology firm to improve the way the project is delivered.
We are also supporting London screening laboratories to reduce cytology backlogs and create the capacity required to manage the expected increase in sample volumes that will result from this project.
PHE Screening blogs
PHE Screening blogs provide up to date news from all NHS screening programmes. You can register to receive updates direct to your inbox, so there's no need to keep checking for new blogs. If you have any questions about this blog article, or about population screening in England, please contact the PHE screening helpdesk.