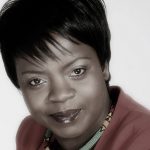 Josephine Ruwende
Josephine is a consultant in Public Health and joint Screening and Immunisation Lead, working on cancer screening in NHS London and Public Health England. Jo has close to 20 years of experience supporting the NHS deliver high quality services that address user need, are evidence-based and provide value for money. She is a medical doctor by background and previously worked in international development, for organisations such as the United Nations, Swedish International Development Agency and the Department for International Development.
The Healthy London Partnership has been focusing on tackling health inequalities, including those in cancer screening.
A 6-month trial in London shows that text message reminders can help increase the number of women taking up the offer of cervical screening by nearly 5%.