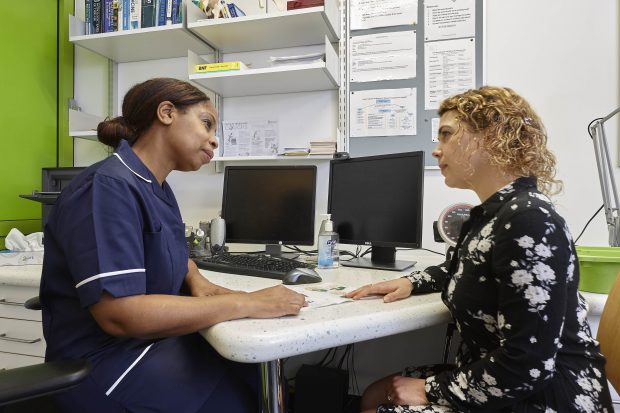 The Healthy London Partnership brings together experts from a range of organisations to improve the health of the capital city.
London's Transforming Cancer Services Team (TCST), which is part of the partnership, has produced a cancer inequalities toolkit to address inequalities across all aspects of cancer, including prevention, early diagnosis and screening, access, treatment and personalised care.
The toolkit summarises inequalities for marginalised groups such as street homeless persons, those in contact with the criminal justice system, sex workers, people with addiction or severe and enduring mental illness, and people in the LGBT+ community.
The toolkit uses PHE Fingertips data tools to examine possible relationships between deprivation and cancer screening coverage, at a London, and a sustainability and transformation partnership (STP) level.
Sharing learning through case studies and workshop
Working with clinicians, we included case studies to illustrate issues with existing screening systems, such as the need for familiarisation visits for clients with learning disabilities.
We also interviewed nearly 40 people (including some with lived experience) who shared their views, challenges in their area, and good practice to help people in marginalised groups.  They included people leading a service for street homeless persons, people from charities advocating for LGBT+ communities and cancer screening charities.

To mark the launch of the toolkit, TCST convened a lively workshop, bringing together 30 delegates from hospitals, charities, STPs, local authorities, clinical commissioning groups, cancer alliances, NHS England and Improvement (NHSEI) and GPs.
The aim of the workshop was to decide which priorities people wanted to take forward to help reduce cancer inequalities in their area. Speakers included independent humanitarian movement Doctors of the World, which has produced guidance to help make sure everyone can access the healthcare they are entitled to, including registering with a GP and being referred to secondary care.
The NHSEI learning disabilities team also contributed to the workshop. This team has been working with PHE on how to raise awareness of specially adapted mammography suites, such as the South East London Breast Screening Programme (based at King's College Hospital) which can accommodate clients with a wide array of disabilities.
Creating the cancer inequalities toolkit has helped forge new relationships between experts across screening, treatment, and advocates for marginalised groups.
PHE Screening blog
The PHE Screening blog provides up to date news from all NHS screening programmes. You can register to receive updates direct to your inbox, so there's no need to keep checking for new blogs. If you have any questions about this blog article, or about population screening in England, please contact the PHE screening helpdesk.