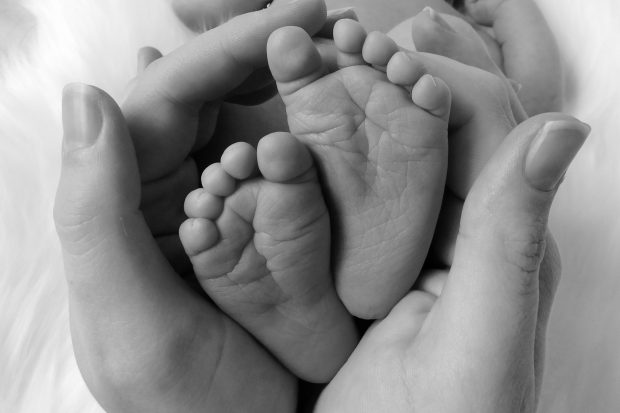 NB2 is a key performance indicator (KPI) for the newborn blood spot screening programme (NBS) that measures the number of avoidable repeat tests.
The acceptable level for this KPI for this service is not met across England, so we did a piece of work to try and improve this.
I was keen to get involved in this project, as I find it encouraging to see how this kind of work can have an effect on screening, parents and babies. I panicked at first when my manager asked me to lead, as I had never produced a whole report before.
But, with the help and contributions from colleagues the report is now complete.
How we did it
We asked some of the best performing maternity services what they thought helped them to achieve a low number of avoidable repeats.
We then analysed their responses, and produced a report and checklist for all maternity services to help improve their practice.
What the report covers
The report covers learning from the best performing maternity services around achieving the KPI NB2. This includes a list of factors thought to help reduce the avoidable repeat rate.
Examples of factors that can help reduce the avoidable repeat rate
The way in which clinics are organised is thought to have an effect, as parents can choose between different times and locations to suit their needs.
Also, having a dedicated group of sample takers is also considered an advantage. This is because by regularly performing blood spot sampling, sample takers maintain their own competency.
New resources for maternity services
The report includes:
a checklist that will enable providers to identify gaps in their practice
2 competency packs (kindly provided by King's Lynn and Norfolk and Norwich)
Thank you
I really enjoyed working on this project, and working together with experts and professionals who are passionate about the NBS programme. I hope that this work will contribute to reducing the avoidable repeat rate, and that you will find the report and resources helpful.
Thank you to all the midwives and screening coordinators who contributed to this project. Without your hard work, none of this would be possible. A special thank you to the following trusts:
King's College Hospital NHS Foundation Trust, Lewisham and Greenwich NHS Trust, Ipswich Hospital NHS Trust, Norfolk and Norwich University Hospitals NHS Foundation Trust, The Queen Elizabeth Hospital King's Lynn NHS Foundation Trust, Burton Hospitals NHS Foundation Trust, George Eliot Hospital NHS Trust, Countess of Chester Hospital NHS Foundation Trust, South Tyneside NHS Foundation Trust, Blackpool Teaching Hospitals NHS Foundation Trust, Royal United Hospitals Bath NHS Foundation Trust and Weston Area Health NHS Trust.
PHE Screening blog
The PHE Screening blog provides up to date news from all NHS screening programmes. You can register to receive updates direct to your inbox, so there's no need to keep checking for new blogs. If you have any questions about this blog article, or about population screening in England, please contact the PHE screening helpdesk.