Cathy Coppinger recently stepped down as manager of the NHS Sickle Cell and Thalassaemia (SCT) Screening Programme to enjoy a well-deserved retirement. She took on the role when the programme moved to Public Health England (PHE) in April 2013.
Her career spanned an impressive 41 years. After qualifying as a nurse in 1981, and then as a midwife in 1983, Cathy held a variety of positions. These included Hospital, Community and Team Midwife, Quality and Audit Coordinator for the Royal College of Midwives, and Head of Midwifery and Nursing in King's Lynn.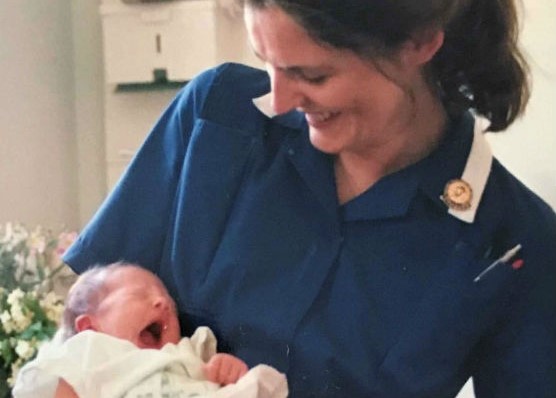 Where it all began
Cathy's interest in screening began in 2003. She co-piloted the newborn blood spot screening standards with Christine Cavanagh, the current NHS Newborn Blood Spot Screening Programme Manager. Cathy and Christine were both recruited to the NHS Newborn Blood Spot Programme in 2005 and have been close allies ever since.
Cathy worked in the blood spot programme from 2005 to 2013. She was responsible for several projects, including:
publishing the first data report
helping to mandate NHS numbers on the blood spot card
implementation of screening for cystic fibrosis
A change of role
However, her most challenging role came when the antenatal and newborn programmes were re-organised. Cathy was 'lifted and shifted' to the NHS SCT Screening Programme Manager role in 2013.
Speaking of the change, Cathy said:
I will be forever grateful for the warm welcome and the continuous challenge, support and guidance from the wider sickle cell and thalassaemia family, including the patient societies (Sickle Cell Society (SCS) and United Kingdom Thalassaemia Society (UKTS)), professional organisations Sickle Cell & Thalassaemia Association of Nurses, Midwives and Allied Professionals (STANMAP), UK FORUM and UK Newborn Screening Laboratory Network (UKNSLN) and clinical and laboratory expert advisers.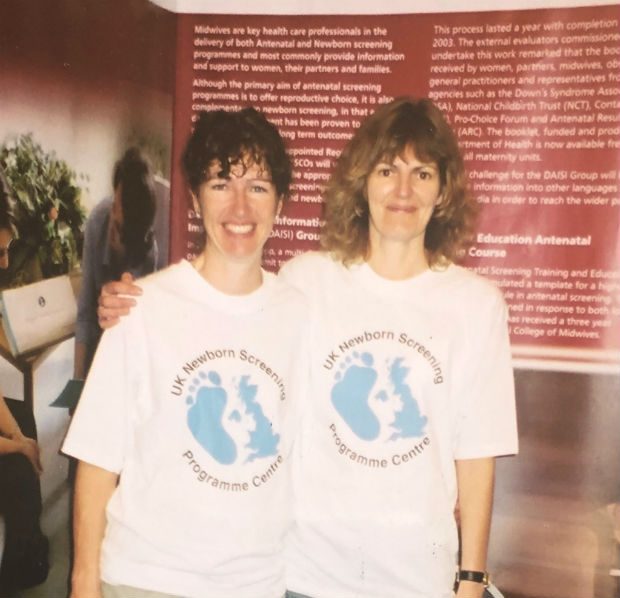 Cathy added:
Together, we have built on the work led by Allison Streetly and the programme is held in high regard throughout the world. I am incredibly proud of our many achievements. The 2 that stand out for me are the newborn outcome system and the work with the sickle cell and UK thalassaemia societies. Personal experiences of service users and audit of service delivery informed the redesign of the screening pathway for women and couples with a higher risk of having a baby affected by sickle cell disease or thalassaemia. I pass the baton on to new programme manager Amanda Hogan, supported by Jamili, Robyn and programme advisers — the future looks bright.
Jamili Miah and Robyn O'Loughlin, project leads for the SCT screening programme, both wished Cathy well in her retirement. They said:
We have both really enjoyed our time working with Cathy. She was always determined to do the best for the programme and families. As a manager, she always encouraged us to do our best, celebrated our triumphs and helped us work through challenges. She has a wealth of knowledge and she has taught us both a lot. She will be sorely missed but we hope we can do her proud. Enjoy your hard-earned retirement, Cathy!
PHE Screening blogs
PHE Screening blogs provide up to date news from all NHS screening programmes. You can register to receive updates direct to your inbox, so there's no need to keep checking for new blogs. If you have any questions about this blog article, or about population screening in England, please contact the PHE screening helpdesk.