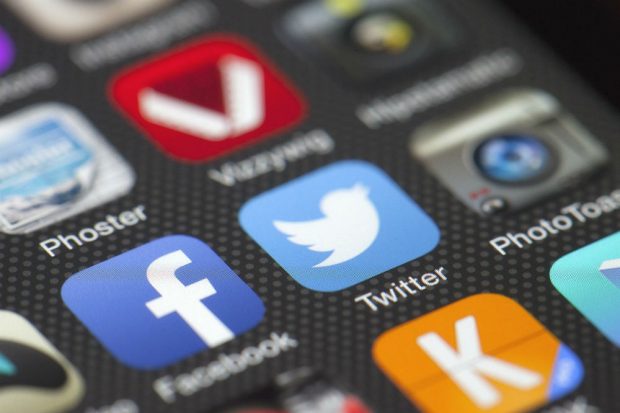 Warrington maternity unit is using Facebook instant articles to transform the way we share learning to improve the quality and safety of antenatal and newborn screening.
The main difference between Facebook instant articles and regular posts is that users can read the articles within the app, rather than moving away from the site.
Facebook instant articles also load much quicker and is ideal for users reading them on their phones.
Traditionally, we have communicated updates by email or by word of mouth when handing over to other members of the team. These methods are still useful, but they are not the most engaging and most colleagues do not always respond to them.
Colleagues often use their phone during the day but are less likely to log onto their desktop computer to access their work email.
And that is why we looked at the concept of Facebook instant articles.
NHS England has guidance for staff on using social media appropriately and effectively.
Little help from our friends
While reviewing the latest screening data for the unit, we began thinking about how we could make this more meaningful and inclusive for colleagues.
We understand that our performance is only relevant if we give the data to midwives and other staff in context, and with a plan on how we can improve.
A colleague set up a closed Facebook group for continuous professional development (CPD) to:
communicate to a wider audience
share best practice
encourage learning
signpost educational opportunities
This seemed to be a better way to communicate our key performance indicator (KPI) screening data.
Short and snappy updates
Facebook instant uses brief, catchy, engaging text of around 150 words along with a logo, infographic, meme (humourous image or text that is shared by internet users), or other image.
It gives staff a new way, that's to the point, of keeping up to date with what's happening in the workplace.
At the start, there was a concern that staff would not take to this new method, because it's something that people use primarily for leisure and downtime.
However, the CPD group is an opt-in, which means people can also opt out, adjust their settings to avoid viewing updates or simply scroll past.
Great way to engage
So far, most staff have joined the CPD group and nobody has opted out. Currently 130 people are in the group waiting for our next post.
Sometimes we include an invitation to engage, by asking 'what do you think?' or 'how can we improve this?' which has led to new ideas, discussion, debate, questions and clarification.
The group discussions are sometimes livelier than what happens on a weekly basis in the busy maternity workplace.
Final thoughts
We have learned that using a social media platform has great potential in terms of educating and engaging staff.
It is an effective and forward-thinking way of promoting an inclusive, non-hierarchical workplace where individuals feel involved, valued and part of the process.
We hope that using Facebook instant articles will go some way to help us meet the achievable thresholds for the antenatal and newborn screening standards.
#watchthisspace
PHE Screening blogs
PHE Screening blogs provide up to date news from all NHS screening programmes. You can register to receive updates direct to your inbox, so there's no need to keep checking for new blogs. If you have any questions about this blog article, or about population screening in England, please contact the PHE screening helpdesk.