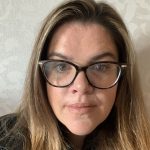 Katie Johnson
Katie Johnson is a Consultant in Public Health and Head of Screening Quality Assurance in the Midlands and East region. Katie developed an early interest in public health and health inequalities during previous roles in local government in London. She pursued this interest by completing specialty training in the East of England, working in various posts in the NHS and government, and completing a Masters in Public Health at the University of Cambridge. As well as her regional quality assurance role, Katie also acts as the national portfolio lead for inequalities for PHE Screening.
PHE Screening is providing expert advice on screening inequalities at a national level.
Related content and links
The PHE Screening team
Public Health England (PHE) existed to protect and improve the nation's health and wellbeing, and reduce health inequalities. It closed on 30 September 2021 and this blog is no longer updated.
Find out more about the implications for health screening in our Changes ahead for the national screening system blog article.
If you want to stay in touch with screening evidence and policy news, you can subscribe to the UK National Screening Committee blog.
Follow us on social media