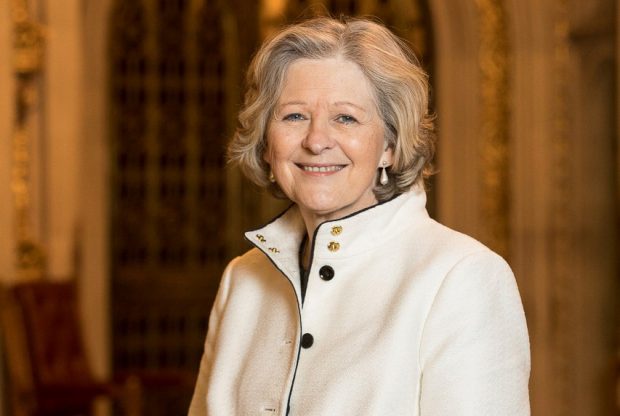 I would urge anyone with an interest in screening, health inequalities or learning disability healthcare to sign up for the second national PHE Screening Inequalities Conference on Friday 5 February 2021.
The event is free and will consist of a morning and an afternoon session, from 10.00am to 12:00pm and from 1:00pm to 3:00pm. Once registered, you will be able to attend as much of the conference as you choose to on the day.
Event aim and target audience
The coronavirus pandemic is the biggest challenge faced by healthcare providers, including screening services, in living memory. But it is more important now than ever for us to focus on reducing inequalities because COVID-19 has replicated, and in some cases increased, existing health inequalities.
The aim of the conference will be to share information, learning and resources to reduce screening inequalities for people with learning disabilities, one of the 9 protected characteristics described in the 2010 Equality Act. We know these groups tend to be both more at risk from the conditions we screen for and less likely to access screening.
The conference is aimed at anyone working in the areas of screening, health inequality and learning disability healthcare, including:
NHS health professionals such as those working in screening providers, commissioning organisations, primary care staff and clinical commissioning group learning disability leads
Public Health England staff
local authority public health teams
third sector organisations, including cancer and learning disability charities
academic researchers
cancer alliances
Keynote speaker
I am delighted to announce the keynote speaker for the conference will be Professor Sheila the Baroness Hollins, one of the UK's foremost authorities on learning disability and mental health.
Baroness Hollins said:
Screening and other healthcare can only be fully inclusive and equitable if people with learning disabilities are involved throughout the development, training and delivery of services, and if clear, accessible, effective communication is provided.
Baroness Hollins is an independent life peer who founded and chairs the pioneering Books Beyond Words charity which creates wordless stories to empower people with learning disabilities, including leaflets on breast, cervical, and bowel cancer screening, which are free to download. The charity also has online learning for anyone wanting to develop their skills in using wordless stories.
She is also Emeritus Professor of Psychiatry of Disability at St George's University of London, has been a consultant psychiatrist, teacher, researcher and policy maker in intellectual disability and mental health and is a former president of the Royal College of Psychiatrists, the British Medical Association and the Royal College of Occupational Therapists.
Service user involvement
The conference is being planned by a small group that includes service users with lived experience of learning disabilities who are helping to shape the format and content of the event.
The programme will include short video clips of people with learning disabilities talking about their personal experiences of NHS screening tests. There will also be presentations of local projects to reduce inequalities and updates on national workstreams, while other speakers will include healthcare professionals, local government, PHE and third sector organisations.
We are aiming to make the conference as engaging and interactive as possible. Attendees will be able to post questions during the event but you can also ask questions for the expert conference panel in advance by emailing helen.p.smith@phe.gov.uk.
You should also email Helen if you know of any suitable projects aimed at reducing screening inequalities that could feature in the conference programme or in this blog.
We look forward to seeing you all virtually on 5 February.
PHE Screening blog
The PHE Screening blog provides up to date news from all NHS screening programmes. You can register to receive updates direct to your inbox, so there's no need to keep checking for new blogs. If you have any questions about this blog article, or about population screening in England, please contact the PHE screening helpdesk.