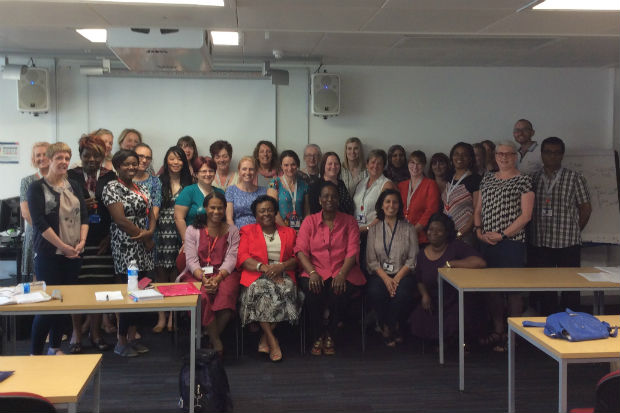 The NHS Sickle Cell and Thalassaemia (SCT) Screening Programme is excited to offer 25 funded places on this year's genetic risk assessment and counselling course at King's College London.
The 4-day course takes place on 14 May, 15 May, 11 June and 12 June 2020.
The course will provide you with in-depth knowledge of haemoglobin disorders and the practical applications of genetics in health care, including:
genetic testing
prevention of genetic disorders
prenatal diagnosis (PND) and genetic counselling
The course is worth 30 credits at degree or master's level.
To be eligible for funding, applicants should:
offer counselling and PND to women and couples at risk of having a child with sickle cell disease or thalassaemia
have their line manager's approval
be able to attend all 4 days of the course
be able to fund their own travel and accommodation
Applicants should be fully committed to applying for the course and accepting a place if offered.

If you meet all the above criteria, apply for funding now.

Applications close at 5pm on Friday 14 February.
One healthcare professional who has done the course said:
My learning from this course will allow me to better interpret results and work with and educate women, families and colleagues. My counselling toolbox now includes the ability to discuss modes of inheritance, genetic risks and prenatal diagnosis.
PHE Screening blog
The PHE Screening blog provides up to date news from all NHS screening programmes. You can register to receive updates direct to your inbox, so there's no need to keep checking for new blogs. If you have any questions about this blog article, or about population screening in England, please contact the PHE screening helpdesk.