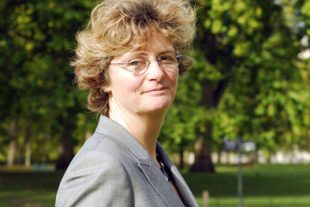 As we all head off to be with families and friends at this special time of year, I wanted to reflect on the hard work and achievements of everyone involved in screening during 2017.
Our 11 national screening programmes again carried out millions of screening tests and referred more than 450,000 people for further testing and treatment.
We continuously seek to improve the safety, quality and health benefits of our programmes. I'd like to thank all the local screening providers, our NHS England colleagues and many other partners and stakeholders for their continued commitment and support in this vital work.
Improving existing screening programmes
Work continued apace this year on several major projects to enhance our current programmes.
During 2018, we will include the additional option of non-invasive prenatal testing (NIPT) to the fetal anomaly screening pathway. Hundreds of healthcare professionals have already attended our training ahead of the NIPT rollout so they can support women in making informed choices about screening for Down's, Edwards' and Patau's syndromes.
We are also proceeding with major improvements in cancer screening. We have been working closely with NHS England on the introduction of HPV primary screening in the cervical screening programme by 2020 to ensure this change will be safe, effective and sustainable. We are also working up plans to implement faecal immunochemical testing (FIT) in bowel cancer screening.
Quality and data
PHE Screening continually works to improve quality assurance interventions, IT developments and data analysis in our existing programmes.
Our national and regional screening quality assurance service (SQAS) teams deliver a quality assurance programme to help make sure screening is safe and effective throughout the country.
Dealing with incidents is a very important part of this work. This year, SQAS published updated guidance on managing safety incidents to support services in learning from incidents and preventing similar issues happening elsewhere.
Good quality data, provided at the right time to the right people, is central to running safe and effective screening programmes and we recently published new and improved key performance indicator (KPI) data packs. We use these KPIs to measure how programmes are performing and they give a high level overview of programme quality.
Tackling inequalities
Tackling inequalities in screening has also been a major focus this year. We have worked with our partners to develop our screening inequalities strategy.
Examples of how we aim to ensure equal access to screening have included the development of new easy read information resources for antenatal and newborn screening tests, abdominal aortic aneurysm screening and bowel scope screening.
We also developed a new public information leaflet about screening for trans and non-binary individuals to help make sure they understand which screening tests they can access. In addition, we have published several audio versions of information leaflets for people with sight loss.
This year, after months of hard work, we moved e-learning for the NHS Screening Programmes to its new platform on the e-Learning for Healthcare (e-LfH) website. This will help make sure healthcare professionals across England continue to provide screening programmes of the highest quality.
A very big thank you again to everyone who has contributed to all these achievements and more during 2017.  Have a wonderful break and see you in 2018.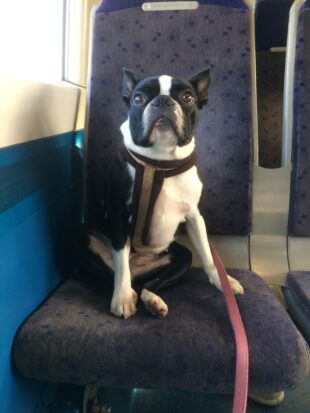 (And Merry Christmas from Raya too.)
PHE Screening blogs
PHE Screening BLOGs provide up to date news from all NHS screening programmes. You can register to receive updates direct to your inbox, so there's no need to keep checking for new blogs. The PHE Screening blog will now take a festive break until 2 January.