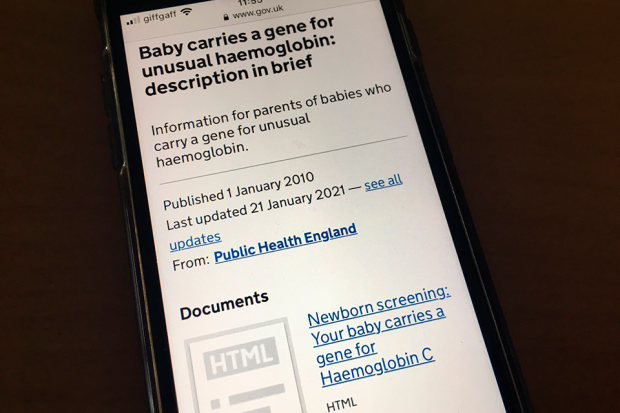 We continue to update and publish national public information about the NHS screening programmes in accessible digital format.
This now includes information for parents of babies whose newborn blood spot screening test shows they carry a gene for an unusual type of haemoglobin.
The updated Baby carries a gene for unusual haemoglobin: description in brief publication includes 4 separate digital pages for babies who carry a gene for:
In addition, we have published 2 new digital leaflets for parents whose antenatal NHS sickle cell and thalassaemia (SCT) screening tests show they are at risk of having a baby with an unusual haemoglobin.
These are:
This gives pregnant women and couples the information they need to make choices about further diagnostic testing.
The information also supports healthcare professionals when discussing with pregnant women and couples the next stages of care during pregnancy. The leaflets explain:
what sickle cell disease or thalassaemia is
the chances of the baby being born with a serious haemoglobin condition
possible follow-up tests
available choices
Finally, we have updated the content of all the SCT carrier leaflets with more detailed information about the conditions that babies could inherit from carriers.
There is guidance available for health professionals on how to print digital leaflets for people who cannot access the internet. This helps to make sure people who are not online are not disadvantaged.
Please contact the screening helpdesk if you have any feedback on the new leaflets.
PHE Screening blog
The PHE Screening blog provides up to date news from all NHS screening programmes. You can register to receive updates direct to your inbox, so there's no need to keep checking for new blogs. If you have any questions about this blog article, or about population screening in England, please contact the PHE screening helpdesk.