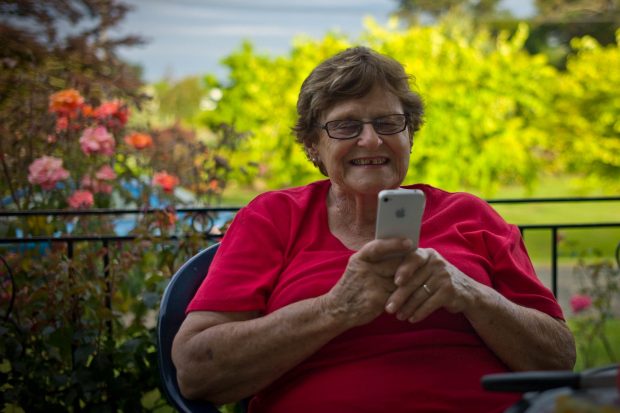 It's been almost 2 years since we first blogged about moving from providing physical leaflets with screening invitations to making more use of digital information. In that time a lot's changed in the world, in the UK and for us all as individuals. But what's not changed is the government's commitment to making the most of digital opportunities.
As regular blog readers will know, PHE has embraced the opportunity to help the NHS to achieve the digital future that the Secretary of State for Health, Matt Hancock, has set out a plan to deliver.
We have blogged extensively since then with information, resources and support for local screening services to start providing digital screening information.
I'm now really pleased that we've brought all of this guidance together in one place on GOV.UK.
This covers all the NHS screening programmes and provides practical advice about the move to digital information. It also includes the final report on the antenatal and newborn (ANNB) screening digital information early adopter sites from the start of 2020, which is a fascinating read if you have a spare 15 minutes.
Here's a quick summary of what the guidance covers for each type of screening.
Antenatal and newborn (ANNB) screening
Screening services should be giving out predominantly digital information by the end of March 2021. From 1 April, we expect only the very small proportion of women without easy access to the internet to require a physical copy of the Screening tests for you and your baby leaflet. We will be limiting orders to at most 10% of previous volumes. Other ANNB leaflets are now digital-only but can be printed out locally by services if required.
Abdominal aortic aneurysm (AAA) screening
Services should continue to send out printed leaflets with screening invitations. Men who are online should be directed to the digital versions of the screen positive or surveillance leaflets.
Diabetic eye screening
Screening services should use the new national invitation and result letter templates and should be only sending physical leaflets with new invitations.
Bowel cancer and breast screening
Changes to the national IT systems will be implemented later in the year to allow physical leaflets to just be sent with new invitations. Until then, services should continue to send leaflets with all invitations.
Cervical screening
A new national call/recall IT system is currently in development. We hope that at some point over the next year this will allow physical leaflets to just be sent with new invitations. Until then, services should continue to send leaflets with all invitations.
Thanks for your support
A massive thank you to all of you who've already been making local changes to your screening services to minimise your use of physical leaflets and maximise your use of digital information. We really appreciate all your efforts! We know from all our user research that millions of people invited for screening each year will also benefit from and appreciate the digital information.
As usual, if any screening services could do with a bit of extra support in the transition to digital information please contact us through the helpdesk and we'd love to help.
PHE Screening blog
The PHE Screening blog provides up to date news from all NHS screening programmes. You can register to receive updates direct to your inbox, so there's no need to keep checking for new blogs. If you have any questions about this blog article, or about population screening in England, please contact the PHE screening helpdesk.