Matt Hancock, the Health and Social Care Secretary, has challenged the NHS to ditch manual processes and outdated technology and move to modern digital solutions. This includes phasing out pagers, fax machines and even eventually patient letters and leaflets.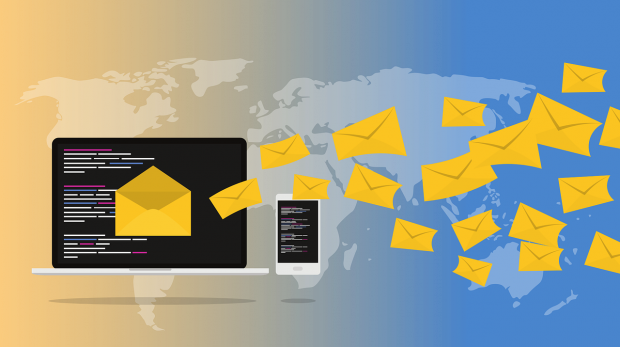 Being digital by default
We've previously blogged about how we're trying to control spend on our screening information leaflets. Public Health England, NHS England and NHS Digital have now begun an ongoing collaboration to move from printed invitation leaflets to online information. This is a long-term commitment and nothing will change overnight, so don't panic!
We're starting with antenatal and newborn screening as this should be a bit easier than the young person and adult screening programmes. This is because:
pregnant women are generally younger and more tech-savvy than the target populations of some other screening programmes
midwives discuss antenatal screening and give a copy of the leaflet at the face to face booking appointment rather than sending an appointment by letter – so we don't need to worry about emails or text messages
The idea is to replace Screening Tests For You and Your Baby (STFYAYB) with information on NHS.UK that pregnant women would be given instead.
We know that this change is a big deal. But with the government's 'digital by default' policy and public expectations constantly moving towards digital there's also an inevitability about the move away from paper. This is the direction that the whole of government is moving in and we don't want to miss out on programme innovation and improvement.
National maternity review
NHS England started a national maternity review in 2015 to consider how services should be developed to meet the changing needs of women and babies. This reinforced the need to provide comprehensive and trusted information to pregnant women in digital formats. Here are some quotes from the report.
The vast majority of pregnant women are 'savvy consumers' of online information; they expect digital tools to help empower them in their decision-making...

The more empowered women felt by their digital experience, the more likely they were to ask for help during face to face interactions with healthcare professionals...

Most women and their families now rely on digital sources of information in all parts of their lives. Maternity care should be no different.
Making sure no-one is disadvantaged
We obviously don't want to do anything that could negatively impact on our world class screening programmes. That's why we want to get the right people involved from the outset and think through the issues really carefully.
We'll consider how to:
ensure that these changes don't impact on uptake or public satisfaction of screening programmes
write content bearing in mind that people read digital content differently to leaflets
maximise the opportunities of digital, such as interactive and multimedia content
ensure we don't disadvantage those women without internet access or who have specific information needs, for example for easy read information
The first step is a survey which we hope all NHS Trusts will complete to give us an initial understanding of how STFYAYB is currently used and what you would expect from the new digital version. We then plan to talk to health professionals and pregnant women to refine our ideas.
Please complete the survey (once per Trust) to help shape this important project. It closes at 5pm on Friday 12 April.
The project will be run in an agile way to maximise flexibility and early benefits.
A personal perspective
Jane Hibbert, programme manager of the NHS Newborn Hearing Screening Programme, is supportive of this work. She said:
My daughter has recently had her first baby. I found it interesting that during her pregnancy her midwife directed her towards the screening information available on GOV.UK and NHS.UK rather than giving her the STFYAYB leaflet. Whilst I was initially surprised by this approach, this was perfectly acceptable to her as being from the 'millennial generation' finding information on line is second nature.

Having ready access to the key facts about screening and pregnancy meant that she was able to read what was relevant to her when she wanted without the need of having a paper copy of STFYAYB available. The ability to share the links with her husband meant that he too was able to read the information and they were able to make their screening decisions together. I feel that moving with the times and having screening information readily accessible for women and their families will be a huge step forward and will be welcomed by our 'tech-savvy' families.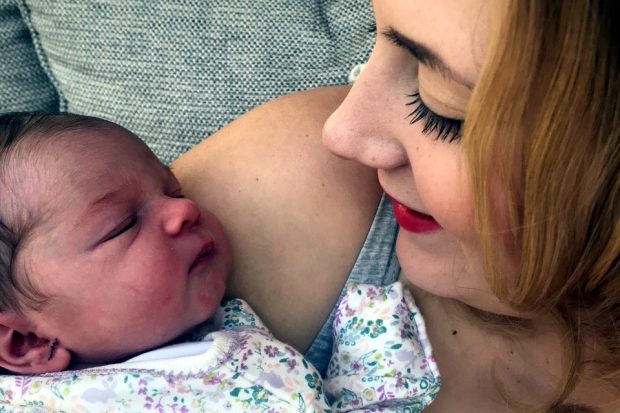 We'll be blogging regularly about this work as it moves forward. You can use the new digital invitations blog tag to easily find the relevant articles.
For now, though, please continue to provide the STFYAYB leaflets to pregnant women in the usual way, and order them from APS.
I look forward to working with some of you on this important project in the coming year.
PHE Screening blogs
PHE Screening blogs provide up to date news from all NHS screening programmes. You can register to receive updates direct to your inbox, so there's no need to keep checking for new blogs. If you have any questions about this blog article, or about population screening in England, please contact the PHE screening helpdesk.