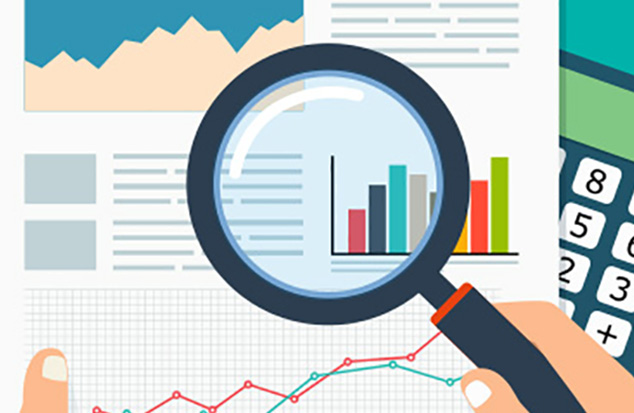 The latest newborn blood spot screening data collection and performance analysis report is now live on GOV.UK.
We've published lots of annual reports before for the NHS Newborn Blood Spot (NBS) Screening Programme, but this is the first time we've done so in an accessible HTML format. This means it can be read and used by as many people as possible.
Please note, you can now switch between chart and table format for some figures by clicking on the 'change to table and accessible view' button directly below the figure title.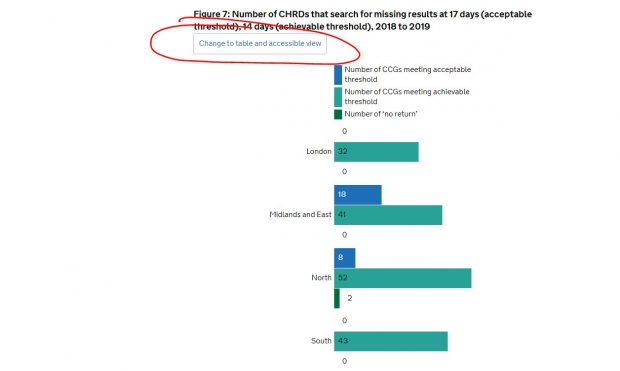 About the report
The latest report covers the period 1 April 2018 to 31 March 2019.  As always, performance is measured against programme standards. Standards measure a variety of aspects, including:
performance of maternity services
child health services
screening laboratories
timeliness of treatment in clinical services
The information in the report was provided by 16 newborn screening laboratories in England, Northern Ireland, Scotland and Wales.
Highlights
NHS NBS screening coverage for the resident population continues to improve, from 81.8% when it was first measured in 2010, to 97.8% in 2018 to 2019.
Other highlights
The report shows that in the financial year 2018 to 2019:
all 191 (97.9%) clinical commissioning groups (CCGs) returned data for key performance indicator (KPI) NB1, which measures coverage at 17 days
national NB1 coverage rose to 97.8% ― up from 96.5% the year before
more CCGs returned 'movers in' data compared to the previous year
great improvements to completeness of data provided by CCGs for standards 2 and 12
Progress across England continues to be seen in:
use of the barcoded NHS number label on the blood spot card
timeliness of sample collection
receipt of sample in the laboratory
Avoidable repeats reduced from 2.5% in 2017 to 2018, to 2.18% in 2018 to 2019. This is equivalent to more than 2,000 fewer babies having an unnecessary blood spot test.
Recommendations
There are still difficulties with collecting data on timeliness of appointment and diagnostic outcome in some areas. PHE is working with laboratories in England to support them with this aspect of the data collection process.
Thank you
We would like to thank everyone involved at local and regional levels in collecting and collating the data, producing the report, and most of all, those in the NHS who deliver the screening services.
We recognise the difficulties and challenges child health records department (CHRDs) and NBS screening laboratories have. The report is a testament to the hard work of everyone involved.
PHE Screening blogs
PHE Screening blogs provide up to date news from all NHS screening programmes. You can register to receive updates direct to your inbox, so there's no need to keep checking for new blogs. If you have any questions about this blog article, or about population screening in England, please contact the PHE screening helpdesk.