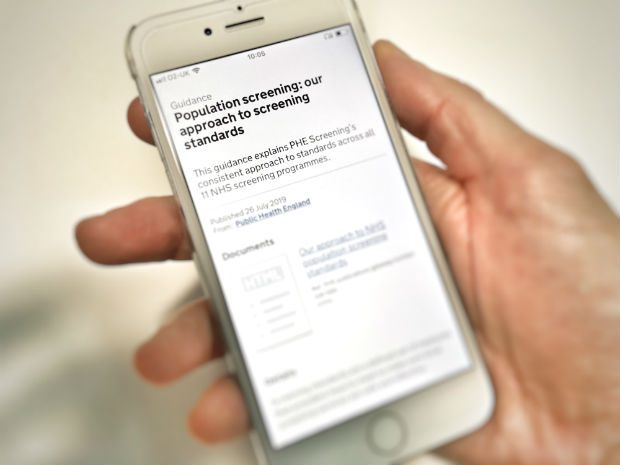 We published our new approach to national screening standards in March this year. Since then the PHE Screening teams have been working hard to convert all the standards for the 11 NHS screening programmes into the common framework.
I can happily, and with some relief, report that the standards with their new common look are now available.
How to find your way around the new format in 4 easy steps:
Our approach – we now have an overarching section that applies to all screening programmes
Supporting information – each screening programme has a specific section that gives information about the specific pathway and themes
The standards – these are the actual standards with definitions, thresholds and information about data collection and reporting
The screening pathway and themes – a visual screening pathway that shows the screening standards mapped to a specific point and theme on the pathway
We hope that you will find the format easy to use, and that the consistency is especially helpful to those of you who work across more than one programme.
Some changes
As we were moving the standards over to the new format, we took the opportunity to make some minor tweaks such as:
Our next phase of work is to improve how the screening key performance indicators definitions link with the screening standards. We will let you know when we have completed this work.
Lastly, I want to thank all my colleagues in the national screening programmes. This includes data managers and the information, education for professionals, and the public (IEPP) team for their hard work and perseverance in making this work possible.
PHE Screening blogs
PHE Screening blogs provide up to date news from all NHS screening programmes. You can register to receive updates direct to your inbox, so there's no need to keep checking for new blogs. If you have any questions about this blog article, or about population screening in England, please contact the PHE screening helpdesk.