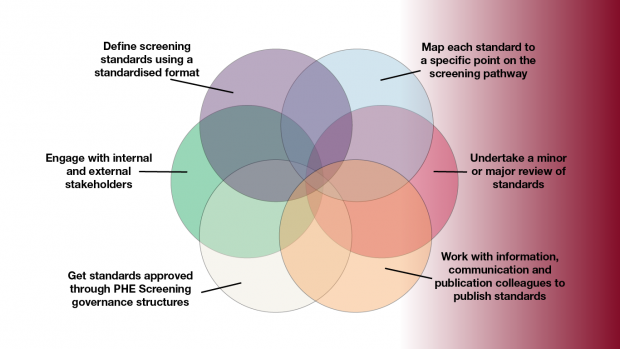 We do lots of important work in PHE Screening but I believe setting standards for each of our 11 screening programmes is among the most important.
Nothing stands still in screening for very long, so we make sure standards remain fit for purpose by regularly reviewing them and looking at what the data is telling us. Our quality assurance process checks if the standards are met and encourage continuous quality improvement.
A sub-group of our national data group has worked on and revised our internal PHE Screening standards framework.
This toolkit gives a clear step-by-step guide about how we develop, review and publish standards. It provides a clear, consistent and auditable approach to producing standards across all 11 programmes and includes all the tools needed, whether you are new to this work or very experienced.
It makes sure standards:
underpin continuous improvement to support the programmes' aims
are SMART (specific, measurable, achievable, realistic and timely)
are fit for purpose for all stakeholders, including providers and commissioners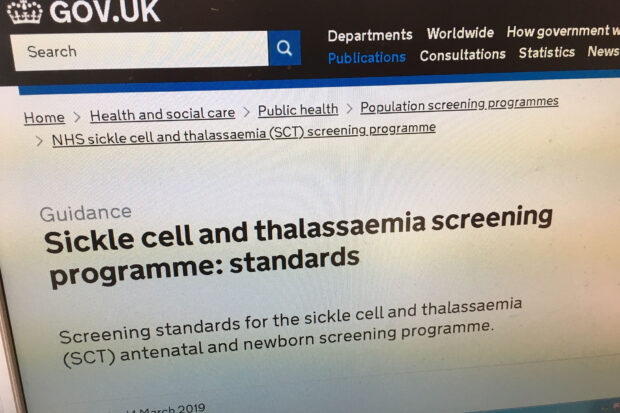 Data collection can be seen as a burden but a clearly defined process of standards development and modification will give stakeholders confidence. It also shows we have done our best to produce the most meaningful standards.
The framework consists of a set of documents to drive the standards review and development of internal processes. As such it is not available in the public domain.
However, we hope the framework development will result in more consistent, timely and easier to interpret screening standards across all screening programmes.
PHE Screening blogs
PHE Screening blogs provide up to date news from all NHS screening programmes. You can register to receive updates direct to your inbox, so there's no need to keep checking for new blogs.