My name is Gail Allan and it's hard to believe that 16 years have passed since I started working for the NHS Newborn Hearing Screening Programme (NHSP).
As I enjoy my last day before retirement (Friday, 28 September 2018, for the record), I'd like to tell you a bit about just a few of my many highlights of working in the programme.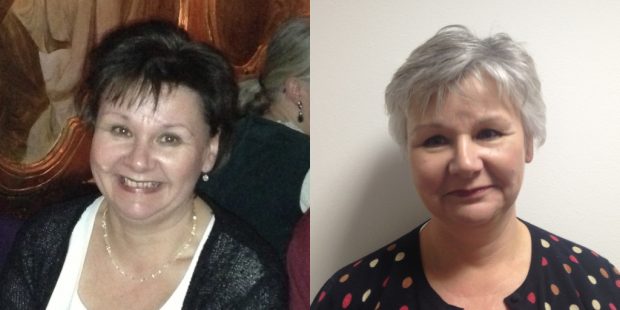 Beginning
Some of you will remember 'implementation' – the challenging process of sites getting ready for and starting newborn hearing screening.
If you were from a site in the north you would have had visits and training from me as your 'zonal' and later 'national' co-ordinator. Sally Wood was the midlands co-ordinator and Siobhan Ryan was the southern co-ordinator.
Implementation was completed by 2006 – it was a very stressful time for the local teams and for us. Everyone worked very long hours and many sites demonstrated superhuman efforts in order to 'make it happen'. I'm sure some of you have recollections of me training screeners with varying degrees of patience.
Since then I have been a regional co-ordinator for the south west (whose idea was that when I live in Yorkshire?) part of the training team with screening colleagues Lindsay Kimm, Heather Kelly and the NHSP quality assurance (QA) team. More recently I have been the project lead for NHSP.
Some people will remember me as the woman at their Observed Structured Clinical Examination (OSCE), which ensures candidates have the skills to work within the NHSP. I have lost count of the number of OSCEs we have run. I remember we ran one in a scout hut once.
I've worked with some really wonderful hard working and dedicated people, both within the national programme and in the local sites.
My successor
I'm sure you will all welcome my successor, Julie Tucker. Please be gentle with her while she gets used to her new role (she's got my number saved in her phone.)
I am very sure she will make an excellent project lead and she will slip easily into the role of the NHSP programme manager, Jane Hibbert's, right hand woman.
Julie brings with her a wealth of experience. She's been a screener and local manager and so brings a new dimension and understanding.
Final thoughts
Finally I would like you to spend a few moments remembering what NHSP has achieved.
Look at the massive change that has been made to the early identification of hearing loss and the impact this has had on the children's and their families lives. The phrase 'world class' is so often misused but NHSP England really is a 'world class' screening programme.
I'm very proud to have been a part of this.
PHE Screening blogs
PHE Screening blogs provide up to date news from all NHS screening programmes. You can register to receive updates direct to your inbox, so there's no need to keep checking for new blogs.