Today we launch 3 e-learning modules about how we do quality assurance.
The modules are aimed at our screening quality assurance service (SQAS) staff and the professional and clinical advisors (PCAs) who provide specialist expertise.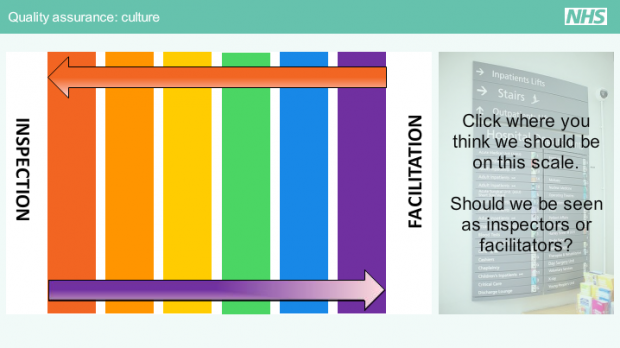 The first module is an overarching one which explains the importance of culture and language on doing quality assurance effectively and improving services.
All PCAs and members of SQAS are encouraged to work through this module. It should take about 15 minutes to finish.
The other 2 modules describe the programme specific operating models for the:
PSOMs provide a framework for the delivering of quality assurance and we would like to encourage all PCAs and members of SQAS working in these programmes to complete the relevant module.
The AAA module should take no longer than 10 minutes and the antenatal and newborn one about 20 minutes.
You can also access the modules via Health Education England's e-LfH hub.
There are 2 ways to sign up for e-LfH. Read our blog about which way is best for you.
Thumbs up for new modules
Siobhán O'Callaghan, senior QA advisor for antenatal and newborn screening, said:
This antenatal and newborn module will really help and support us in the regions. I envisage we would use this as part of our induction process for new members of staff including new PCAs.
Dr Nisha Sharma, a lead clinician in radiology, said: 

As a newly appointed PCA it is good to have a resource that you can refer to, just to remind yourself about the programme specific operating models and recent changes. I think the culture module will be particularly helpful as we deal with so many different organisations and it can be a judgement call about what approach you feel is going to be the most effective.
PHE Screening blogs
PHE Screening blogs provide up to date news from all NHS screening programmes. You can register to receive updates direct to your inbox, so there's no need to keep checking for new blogs.