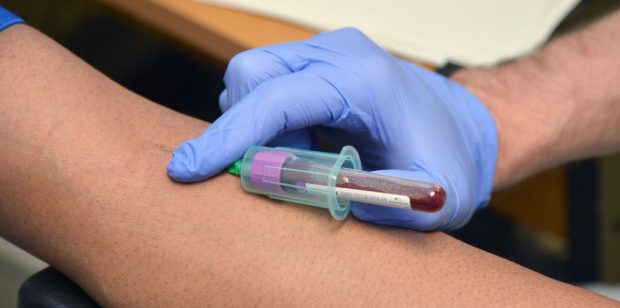 During pregnancy, women are offered a blood test for 3 infectious diseases: hepatitis B, HIV and syphilis. This is part of the antenatal care pathway and is offered, and recommended, for all pregnant women in England in every pregnancy.
We're reviewing the current care pathway for women with hepatitis B and their babies in the NHS infectious diseases in pregnancy screening (IDPS) programme.
This is a joint quality improvement initiative with the screening programme, quality assurance and Public Health England's immunisation teams. A project group with stakeholders from various professions and services is supporting the review.
Our workshops
We are running workshops to tell stakeholders more about the hepatitis B care pathways which will be introduced from April 2019 and to launch a suite of resources to help professionals to improve care for women and their babies.
Anyone involved in the care of women with hepatitis B and their babies is welcome to attend one of our workshops, but we specifically need representatives from providers and commissioning to come along and then cascade the key messages.
We are particularly keen the following professionals attend:
screening coordinators/teams
delivery suite/community midwifery managers
infectious disease specialist nurses
screening quality assurance service teams
screening and immunisation team members
primary care teams: GPs, health visitors and practice nurses
The interactive workshops will clarify:
why we need an enhanced pathway
what it means for women and maternity services
the role of delivery suite midwives
screening outcomes – what is new?
improving the national selective neonatal immunisation programme
surveillance of mothers and babies
Book your place
Please check your diaries to see if you are able to attend one of our workshops.
| | |
| --- | --- |
| Dates | Venue |
| Wednesday 5 September 2018 | London: Etc.venues, Victoria |
| Wednesday 26 September 2018 | Manchester: Crowne Plaza, Oxford Road |
| Wednesday 10 October 2018 | Bristol : Holiday Inn, Bristol city centre |
| Tuesday 16 October 2018 | Leeds: The Met Hotel |
| Thursday 1 November 2018 | Birmingham: Copthorne Hotel |
| Tuesday 20 November 2018 | London: Etc.venues, Victoria |
Places are limited, so first come, first served!
To book your place, email: louise.toal@nhs.net
PHE Screening blogs
PHE Screening blogs provide up to date news from all NHS screening programmes. You can register to receive updates direct to your inbox, so there's no need to keep checking for new blogs.