We've often discussed on this blog why screening is always a choice. This means that while many people will want to be screened, some won't. It is our job to make sure the choice someone makes is the right one for them and acted on appropriately.
This message is not always understood, though. We've had many comments through the blog, particularly about cervical screening, saying things like:
So many people don't know they have a choice and believe it is compulsory
Women have a legal right to know how they can stop the letters [and] opt out of the programme
Despite informing my practice in writing, verbally and signing a disclaimer I am still hassled every visit to submit to a smear test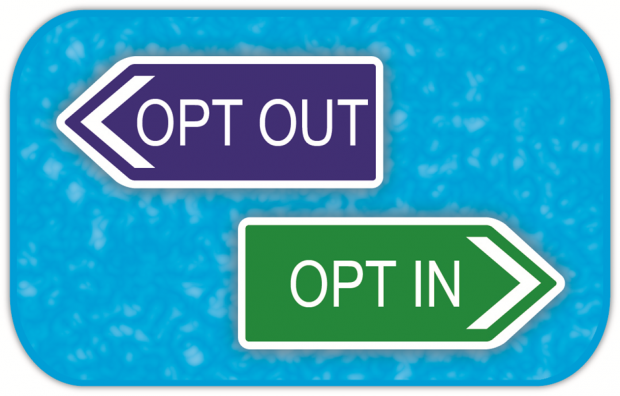 The UK National Screening Committee (UK NSC) recommends screening when the science suggests that to offer screening to everyone will do more good than harm.
We provide lots of information to help people make the screening choice that is right for them. We have just produced new information for people considering opting out of an NHS population screening programme. We hope this will make it easier for everyone to find out how to opt out of each programme. It covers the "call-recall" programmes (bowel, cervical, breast and diabetic eye screening), where people get regular screening invitations. It also explains how to be removed from the abdominal aortic aneurysm screening national IT system.
We'll be asking NHS Choices to link through to this information from their screening pages. We will also include links from our screening leaflets the next time they're updated.
If you're a GP or help people make decisions about screening then please remember no one should ever be pressured into screening. At the national population level, these screening programmes prevent illness and save lives. But screening is not always the right decision for an individual and that should always be respected.
Finally, if anyone follows the steps to opt out but still receives invitations then please let the helpdesk know. Please give as much information as possible so we can investigate what happened. Include details of who you contacted to opt out, such as your local screening programme or your GP, along with the name and address of the GP practice.
PHE Screening blogs
PHE Screening BLOGs provide up to date news from all NHS screening programmes – replacing our previously published newsletters.
You can register to receive updates direct to your inbox, so there's no need to keep checking for new blogs.