The UK National Screening Committee (UK NSC) has more than 400 registered stakeholders and many other groups interested in its work. A number of these will be keen to see population screening introduced in the UK for a condition that is not included in one of the NHS Screening Programmes.

Some of these will be covered by existing recommendations which are reviewed regularly by the UK NSC. But others may be completely off our radar.
The annual call for new screening topics is an opportunity for any individual, group or organisation to submit a proposal for a condition which they think should have its own screening programme, but has not been considered by the UK NSC in the past.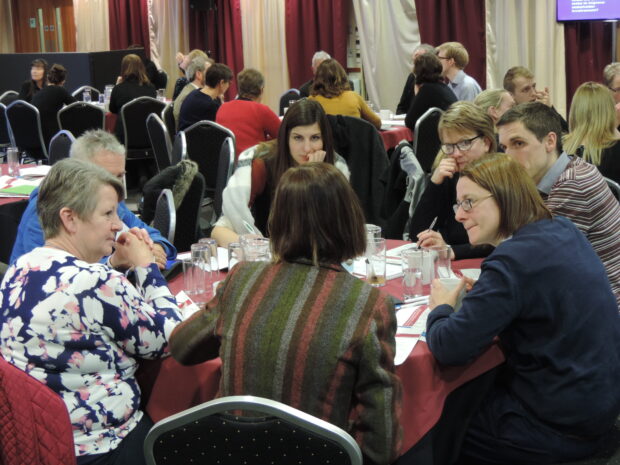 There are 11 population screening programmes in England. These were implemented on the recommendation of the UK NSC. Chaired by Professor Bob Steele, the UK NSC advises ministers and the NHS in the 4 UK countries about all aspects of screening and supports implementation of screening programmes.
The UK NSC regularly reviews the evidence for current screening programmes, and conditions which people have proposed the NHS should screen for. These reviews result in a recommendation, which tends to fall into one of 2 broad categories:
Conditions for which population screening programmes are not recommended.
Conditions for which population screening programmes are recommended.
There are currently 109 conditions on the screening recommendations list, of which 30 are recommended for screening.
The call for new topics is being piloted this year. The pilot will gauge the volume of work which the process may generate and assess its effectiveness. If it proves successful, we hope to continue the process on an annual basis.
Please remember this process is not for conditions where the UK NSC currently recommends against screening. If you wish to provide evidence relating to these conditions, please do that through the usual 3-yearly review process.
You can start sending your topics at 12pm on Monday 26 September 2016. The closing date is midnight on Monday 9 January 2017, which gives you more than 15 weeks to get your topics to us. There are specific requirements for writing and submitting a proposal which you must follow carefully.
We regret that not meeting these requirements (for example by not keeping to the word limits or missing out requested information) will mean your submission cannot be considered. So, please check your proposal  carefully before submitting.
We look forward to receiving your ideas.
PHE Screening blogs
PHE Screening BLOGs provide up to date news from all NHS screening programmes – replacing our previously published newsletters.
You can register to receive updates direct to your inbox, so there's no need to keep checking for new blogs.