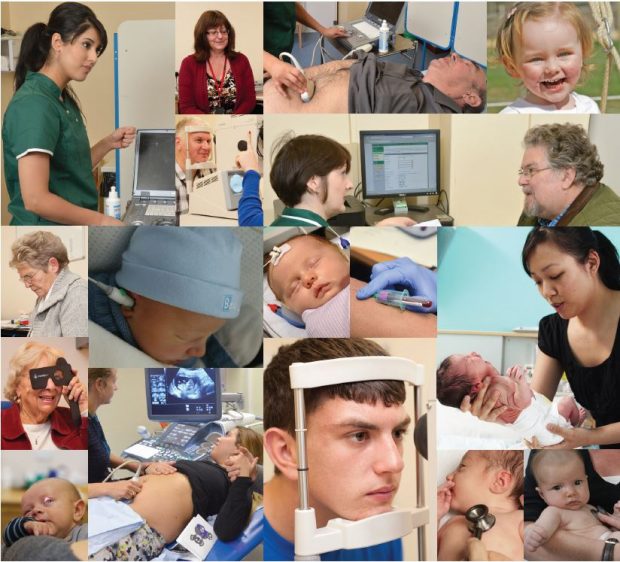 Here at the PHE Screening helpdesk we aim to provide information and support to stakeholders and users of all our screening services.

Having taken on the 3 cancer programmes in May, we are now the 'front door' for all 11 English NHS screening programmes as well as the cross-programme functions.
We're here to help members of the public, local screening providers, stakeholders and healthcare professionals involved in the screening pathways at all levels, from consultants, GPs and midwives to screening technicians and medical students.
We cover:
antenatal programmes: infectious diseases in pregnancy, fetal anomaly, sickle cell and thalassaemia
newborn programmes: newborn hearing, newborn blood spot, newborn and infant physical examination
young person and adult programmes: bowel cancer, breast, cervical, abdominal aortic aneurysm, diabetic eye
cross-programme teams: data and KPIs, evidence, publications and information, education and training
Our centralised service provides a single entry point into screening for professionals and the public. This has many advantages, including:
greater consistency of responses
greater transparency and confidence in service
less duplication of effort
enhanced relationships with stakeholders
ability to analyse trends, identify issues and areas to improve through regular reports
We aim to deal with all enquiries efficiently and effectively and have become increasingly popular and busy over time. The number of enquiries we've dealt with increased significantly from 931 in the first quarter (1 April to 30 June) of 2014 to 2015 to 1,434 in the first quarter of 2016 to 2017.
We aim to provide consistent, efficient and effective resolution to enquiries within set timescales.
Timescales for dealing with enquiries
non-escalated (queries we can answer without the help of colleagues in programme or cross-programme teams) – we aim to resolve 90% of non-escalated queries within 3 working days
escalated – we aim to resolve 95% of escalated queries within 5 working days
Please remember that our service is for external enquiries only, not enquiries from within the PHE Screening division.
We can only answer professional enquiries about screening practice and policy if they relate to screening in England. We don't have access to any screening results or appointments.
Screening results
To access screening results:
for abdominal aortic aneurysm or diabetic eye screening, patients should contact their GP or local screening programme
for breast, cervical or bowel cancer screening, patients should contact their GP, who should receive a copy of their results – patients can also contact their local breast screening unit, or call the bowel cancer screening helpline on 0800 707 6060
GPs and primary care staff should see our blog, GPs: staying up to speed with cervical screening, for information on accessing cervical screening results
 Screening appointments
we cannot make screening appointments – patients should contact their local screening service or GP
 Questions about symptoms
we cannot provide clinical advice – patients should speak to their GP if they have any concerns about their health
Confidentiality
please do not send or provide any sensitive, confidential or patient identifiable information to the helpdesk
Contact details
we cannot provide contact details of any individual members of staff
You can contact the helpdesk on 020 3682 0890 or via email.  We look forward to helping you.
PHE Screening blogs
PHE Screening BLOGs provide up to date news from all NHS screening programmes – replacing our previously published newsletters.
You can register to receive updates direct to your inbox, so there's no need to keep checking for new blogs.