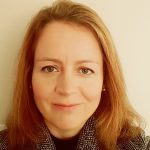 Janet Rimmer
Janet was appointed senior implementation lead for HPV in January 2017. She has worked in cancer screening as the coordinator for laboratories since 2001. She has a wealth of experience in the NHS Cervical Screening Programme, relating in particular to HPV testing, piloting and implementation. She also manages the NHS Prostate Cancer Risk Management Programme. Before joining the screening team her background was as a biomedical scientist working for the Sheffield Teaching Hospitals NHS Foundation Trust. In her spare time Janet enjoys running, gardening and spending time with her family.
PHE has published guidance describing the role and responsibilities of cervical screening provider leads.
PHE Screening has published guidance for laboratories and local cervical screening providers to support the option of mitigating against the risk of longer cytology backlogs by using primary HPV screening pilot sites.
Cervical screening saves an estimated 5,000 lives a year by detecting abnormalities of the cervix early and referring women for effective treatment.