We have published new guidance for local cervical screening providers on implementing high-risk human papillomavirus (hrHPV) testing as the programme's primary screening test.
This builds on and replaces the short term mitigation guidance for providers implementing primary HPV screening to support cytology backlogs and the 14-day turnaround time standard, which means that all women should receive their screening result within 2 weeks of their test.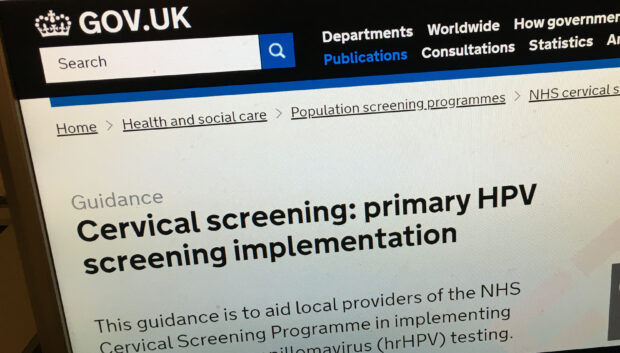 Major change
The implementation of primary HPV screening is a major change. It impacts on all elements of the programme and requires significant service redesign.
The new implementation guidance draws on experience from pilots. Providers should use the document to support the process of implementing primary HPV screening. This includes services implementing as part of NHS England's resilience plans.
The implementation guidance covers:
roles and responsibilities
information for women
sample logistics
screening process
acceptable tests
quality assurance
training requirements
IT system changes
updated screening and colposcopy management protocols for women screened with primary HPV screening
service reconfiguration
centralisation of screening laboratories
Detailed guidance for laboratory and colposcopy providers will be published in due course.
PHE Screening blogs
PHE Screening blogs provide up to date news from all NHS screening programmes. You can register to receive updates direct to your inbox, so there's no need to keep checking for new blogs. If you have any questions about this blog article, or about population screening in England, please contact the PHE screening helpdesk.