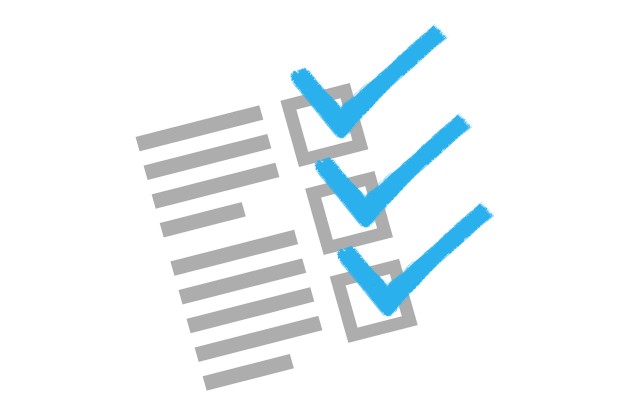 In December we blogged about PHE receiving ethical approval to carry out a clinical validation process for cervical screening self-sampling.
Since then we have made significant progress, including deciding on a catchy name for the study – HPValidate. The study has been added to the National Institute for Health Research (NIHR) clinical research portfolio and is also supported by the National Cancer Research Institute's (NCRI's) gynaecological group.
How HPValidate will work
As part of HPValidate, laboratories will receive and test self-collected samples and compare the results to samples taken by clinicians. They will test for sensitivity (how well the test correctly detects someone with HPV), and specificity (how well the test correctly identified someone who does not have HPV).
These are important checks before a decision can be made as to whether self-sampling will be offered as a choice in the NHS cervical screening programme (CSP) in England.
During the study, women attending their GP practice for cervical screening or who have been referred to colposcopy will be invited to take a self-test. Those attending their GP practice will also be asked to complete a short survey about their experience.
Over the course of the study we will collect 5,000 samples from general practice and 1,750 from colposcopy clinics.
We appreciate this year has been difficult for primary care and colposcopy clinics, with many demands. However, this study has the ability to reduce workloads in the long term and is designed to keep any disruption for sites choosing to take part to a minimum.
Self-sample devices
We have chosen 3 self-sample devices to include in HPValidate. These are the:
FLOQSwab
Evalyn brush
Aptima Multitest Swab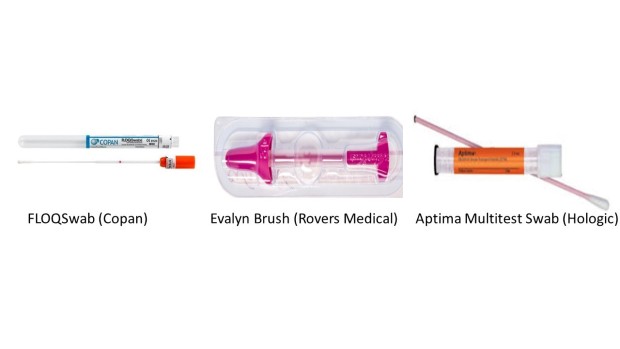 We have selected laboratories across the country that will receive and test the self-collected samples and provide the data for analysis. They have formed a HPValidate laboratory network.
Together with the device manufacturers, the laboratories have been reviewing the self-sampling operational processes to optimise performance of the self-tests and preparing their staff to receive self-samples.
How we select GP practices and colposcopy clinics
Practices and clinics will need to routinely send their cervical samples to one of the following selected laboratories to be eligible to participate:
Health Services Laboratories, Cervical Screening London
Cytology Department, Manchester University NHS Foundation Trust
North East and Yorkshire Cervical Screening Centre, Gateshead Health NHS Foundation Trust
Severn Pathology, North Bristol NHS Trust
We have issued an expression of interest form and are now engaging with practices and clinics that have expressed an interest in taking part with the help of the NIHR Clinical Research Network. We have also enlisted the help and support of relevant cancer alliances.
Next steps
Selected GP and colposcopy sites will be inducted and trained before recruitment of participants can begin. All necessary forms and equipment will be provided by PHE. Once they have everything in place, they will be become active recruitment sites.
We are excited the laboratories will receive self-collected samples soon. HPValidate will provide data to inform the planning of the national self-sampling evaluation and we will use this blog to give periodic updates on our progress.
PHE Screening blog
The PHE Screening blog provides up to date news from all NHS screening programmes. You can register to receive updates direct to your inbox, so there's no need to keep checking for new blogs. If you have any questions about this blog article, or about population screening in England, please contact the PHE screening helpdesk.