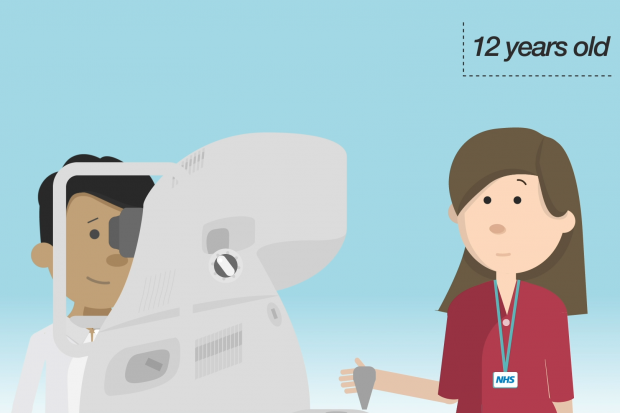 We're pleased to announce the publication of new screening animations explaining the different screening tests a person will be invited for throughout their lifetime. There are 2 animations – a female lifetime screening pathway and a male lifetime screening pathway.
The new animations summarise in clear, concise language and imagery the NHS abdominal aortic aneurysm, diabetic eye, cervical, breast and bowel cancer screening programmes.
These are the first PHE animations covering these screening programmes, so we hope these new resources will be useful for explaining screening to all young people and adults who will be invited to take part in these programmes. We will add subtitled versions in other languages soon.
We've designed our animations to make screening information accessible to a wider audience. They highlight the benefit of our digital approach to presenting information - we could not have included videos in a paper leaflet. They are more engaging and local services can share them on their social media channels, such as Facebook, Twitter and Instagram.
Animations can make information more accessible for people who:
have lower literacy levels
learn better with visual content
speak English as a second language
have learning difficulties
The other national screening animations are:
PHE Director of Screening Professor Anne Mackie said:
These fantastic new resources will be hugely useful for explaining screening quickly and effectively. I urge local screening providers to direct people to the videos and consider using them at screening clinics.
PHE Screening blog
The PHE Screening blog provides up to date news from all NHS screening programmes. You can register to receive updates direct to your inbox, so there's no need to keep checking for new blogs. If you have any questions about this blog article, or about population screening in England, please contact the PHE screening helpdesk.