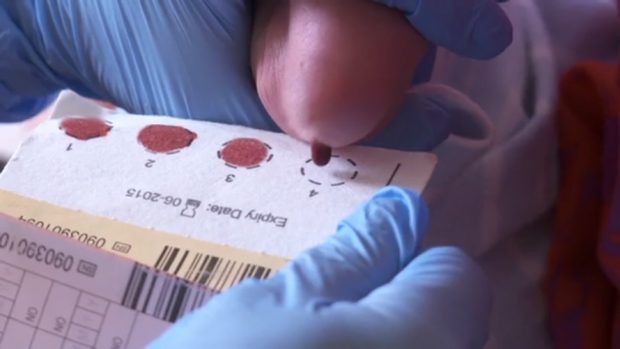 The sickle cell and thalassaemia (SCT) newborn outcomes solution is a web-based system for the referral of newborn babies who screen positive for sickle cell disease.
All newborn blood spot (NBS) laboratories now refer babies via the system into their associated clinical networks. The system helps to support compliance with:
SCT standard 8, reporting newborn screen positive results to parents by 28 days of age
SCT standard 9, timely follow-up, diagnosis and treatment of newborn infants with a positive screening result
All NHS SCT Centres and most hospital-based medical teams have also implemented the system. In the past 5 months we have had fabulous engagement from users and conducted more than 110 demonstrations/training sessions.
Each laboratory and associated clinical network will continue with their current referral processes alongside the newborn outcomes solution for 6 months to ensure the system is fully embedded. After this 6-month period, the laboratory and network will transition to using the newborn outcomes solution only.
Where possible, antenatal screening teams have also been offered access to the newborn outcomes solution so they can manually add vital information to the system about antenatal screening results. This provides an important link between the antenatal SCT screening pathway, the NBS pathway and newborn outcomes.
We hope to strengthen this link in the coming months by developing an electronic alert card in the system that will contain the results of parental testing and prenatal diagnostic results.
This will reduce the burden of the current manual processes and provide important information to laboratories and clinicians in the newborn period.
PHE Screening blog
The PHE Screening blog provides up to date news from all NHS screening programmes. You can register to receive updates direct to your inbox, so there's no need to keep checking for new blogs. If you have any questions about this blog article, or about population screening in England, please contact the PHE screening helpdesk.