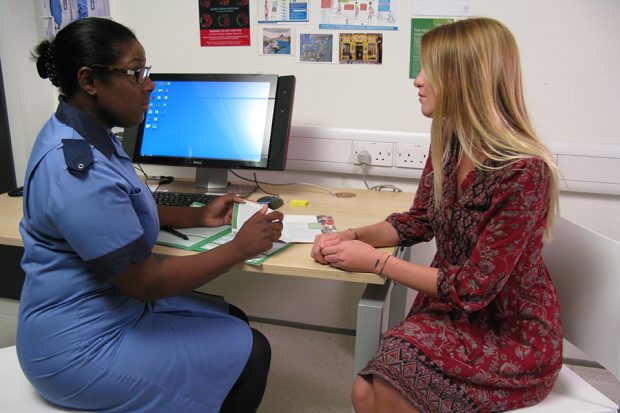 We have been busy converting much of the national PHE Screening guidance and information into HTML format.
This has many advantages, including the fact that it is:
better for reading on smaller screens as the content automatically adjusts to the screen size
easier to find as all their text is searchable from an internet search engine
easier to navigate within and between documents
easier to keep up to date
Guidance updated in line with best practice 
Updating the Chorionic villus sampling (CVS) and amniocentesis: information for parents was not just a case of converting it into HTML format though.
We have also updated the text in line with the Association for Clinical Genomic Science (ACGS) best practice guidelines for use of Quantitative Fluorescence Polymerase (QF-PCR). QF-PCR is a rapid targeted test used to identify common chromosomal conditions.
This has included clarifying the guidance regarding a CVS result which indicates that the baby may have either Down's syndrome, Edwards' syndrome or Patau's syndrome.
This is because, in rare cases, a confined placental mosaicism (CPM) may be present. A CPM is where a chromosome anomaly exists in the placenta which is not present in the baby.
To reduce the chance of women making a decision based on placental DNA rather than the baby's DNA, we recommend one of the following.
No relevant ultrasound scan findings
If the QF-PCR result from a CVS sample indicates the baby may have Down's syndrome, Edwards' syndrome or Patau's syndrome, and in the absence of any suspected or identified structural anomalies on ultrasound scan, a culture result should be used to confirm the QF-PCR result before any decisions regarding ongoing care or termination of the pregnancy.
Relevant ultrasound scan findings
If there are relevant ultrasound scan findings and the QF-PCR result indicates the baby may have Down's syndrome, Edwards' syndrome or Patau's syndrome, the clinician should discuss the options for ongoing pregnancy care with the woman.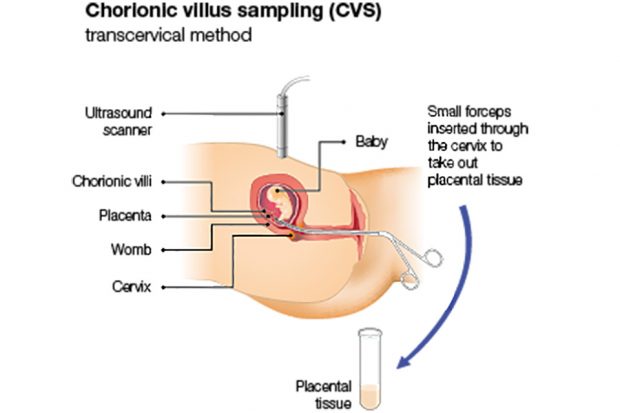 Collaborative working
In updating this information, the NHS Fetal Anomaly Screening Programme also worked closely with the Royal College of Obstetricians and Gynaecologists (RCOG).
In line with the findings of the recent RCOG green-top guideline review, our new HTML publication now:
states that 1 in 200 women will miscarry following a CVS or amniocentesis
includes updated information and illustration relating to transcervical CVS
explains that up to 6 in 100 women (6%) will be offered a second procedure because it is not always possible to get a result from the first CVS or amniocentesis.
RCOG will continue to provide professional information and guidance on antenatal diagnostic tests, but it will now signpost parents to out information on CVS and amniocentesis diagnostic tests.
Personal informed choice
This information should support, but not replace, discussions with health professionals. We recognise that only parents know what is the best decision for them and their family and that healthcare professionals will support them whatever their decision.
PHE Screening blog
The PHE Screening blog provides up to date news from all NHS screening programmes. You can register to receive updates direct to your inbox, so there's no need to keep checking for new blogs. If you have any questions about this blog article, or about population screening in England, please contact the PHE screening helpdesk.