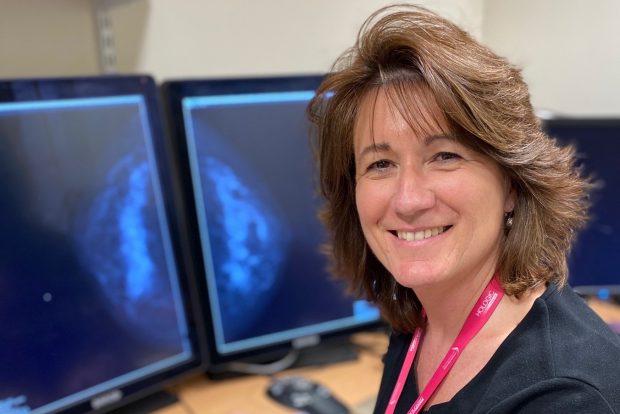 Radiographers have always been vital to the effective delivery of the breast screening programme. But some radiographers take on further roles as advanced practitioners or consultant practitioners. They perform some of the same tasks as radiologists, so they help reduce strain on the service.
Many departments rely on radiographers taking on additional roles in this way to meet screening targets.
The programme continues to evolve, and some consultant practitioners are now taking on the role of director of screening (DoS).
About me
My name is Kathryn Taylor and I've been a consultant radiographer for the past 9 years. I've been a DoS at my breast unit for just over 9 months.
Allowing radiographers to become a DoS is a fairly new development but it could become as common as advanced radiographers in practitioner roles.
I wanted to share my thoughts and experiences as one of the first to do this.
Challenges
Expertise and training
Historically the role of DoS has been undertaken by consultant radiologists as an add-on to their existing post as they are already working to the level of competency and responsibility needed to be DoS.
While consultant radiographers may have the necessary expertise to become a DoS, they are not necessarily already working to this level.
Uncharted territory
It took some time and negotiation for my trust to see this as the new territory it is. An appropriate allocation of time is obviously important to be effective in the role.
The trust initially wanted to treat the role as an addition to my main role and pay me at the same rate. Together, we agreed to amend the role to:
be on a higher pay band
have NHS terms and conditions
have an extra session of time in the allocation – although some services might require an extra 2 sessions, depending on the size of the screening population
Misinterpreting the guidance
Some employers are misinterpreting the latest PHE guidance and this is affecting the decision to appoint radiographers as DoS.
The guidance says consultant practitioners who are competent in all aspects of screening and triple assessment are now eligible for the role of DoS. This includes consultant radiographers. A named lead radiologist is required in post for advice on imaging matters only if the DoS is a multi-disciplinary team (MDT) member, such as a surgeon.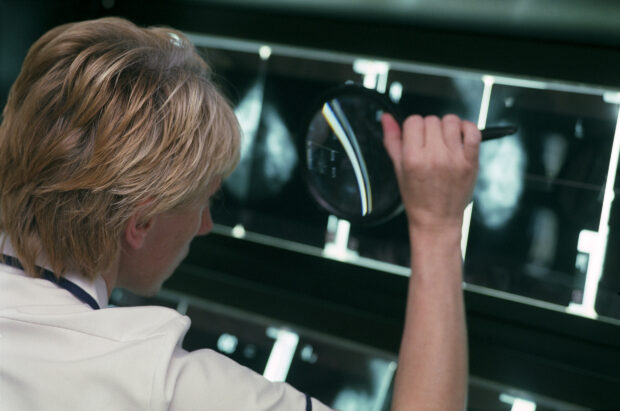 On reflection
I'm loving my role. My clinical commitment is the same but there's much more interaction with my colleagues who implement the programme locally and those who oversee it outside the trust. PHE and our regional screening quality assurance service (SQAS) team have all been very supportive.
We face the same challenges of declining uptake and staff shortages which are seen across the country. But I really enjoy working to address issues, make change and improve the breast screening we provide.
Why we're suitable
As consultant practitioners, we're already used to navigating the blurred lines of professional boundaries. We can relate to both radiographic and radiology staff and know how to interact with the wider MDT and beyond.
We, as many others, have adopted 'skill mix'. We share tasks which were previously only undertaken by people in specific roles. The success of this approach has shown that having the right knowledge and competencies is more important than a specific job title.
This is just as much the case for a DoS.
The future
This role might not be right for all consultant practitioners and not all services will need it.
But I want to highlight that we are competent and able as directors of screening. This is a positive route for both the programme and anyone reading this who is considering taking on this role.
PHE Screening blog
The PHE Screening blog provides up to date news from all NHS screening programmes. You can register to receive updates direct to your inbox, so there's no need to keep checking for new blogs. If you have any questions about this blog article, or about population screening in England, please contact the PHE screening helpdesk.