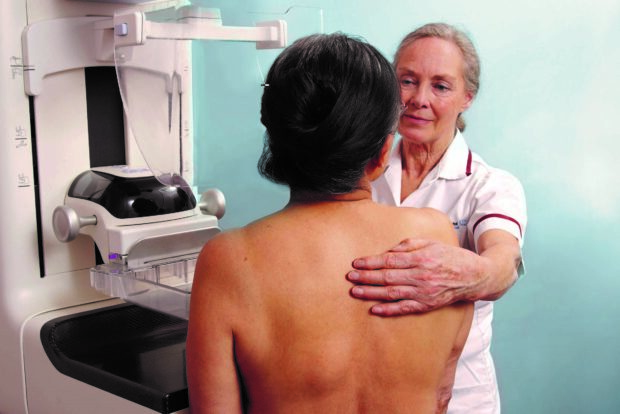 The cervical screening programme has now implemented primary human papilloma virus (HPV) testing. This has involved the centralisation of cytology laboratories services, meaning fewer people will now be needed to work in cytology screening.
We value your skills
Cytology screeners are a highly skilled and dedicated group of people. We are keen to retain their expertise, knowledge and enthusiasm within screening if possible and are asking cytology screeners to consider retraining.
Breast screening is facing a workforce crisis. Many experienced mammographers (staff who take breast x-rays) are retiring from the service, and we urgently need more female mammographers.
Becoming a mammographer
You could train to become a mammographer through the new, paid apprenticeship.  This involves a structured training programme, with an end point assessment, and typically lasts 12 to 18 months.
You would be trained in-house at a breast screening unit and a national training centre. On successful completion of training, you would be awarded a Level 4 Mammography Associate certificate from the Institute for Apprenticeships.
What makes a good mammographer
This could be the right career for you if you're:
caring and supportive
able to put people at ease
calm under pressure
good at communicating
effective working as part of a team
confident working with cutting-edge technology
If this sounds like you and you'd like a career where you can really make a difference, please let us know. The breast screening programme aims to detect cancers at an early stage when treatment is more likely to be successful. You could be part of its success.
Find out more
If you're interested in learning more, you can:
For further information on training centres running the mammography associate apprenticeship course, please contact the PHE screening helpdesk.
PHE Screening blogs provide up to date news from all NHS screening programmes. You can register to receive updates direct to your inbox, so there's no need to keep checking for new blogs. If you have any questions about this blog article, or about population screening in England, please contact the PHE screening helpdesk.