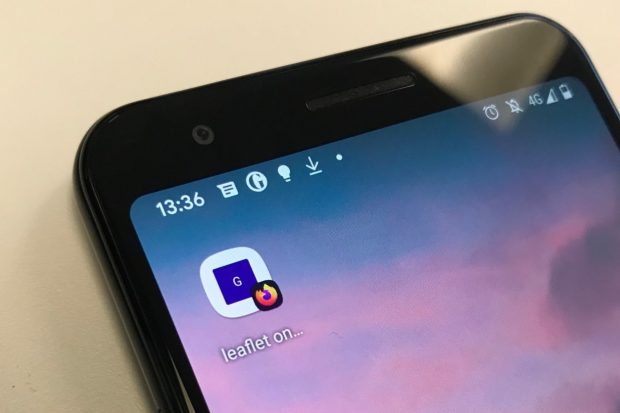 We've been blogging about the move to providing more digital information, about how we're working to make sure this change is good for everyone and about why we're providing information in HTML format.
One challenge with this move is meeting the needs of users who have a very wide range of digital skills. Some people need extra help to make sure they can access information when they need it.
It's estimated that 95% of UK households have a mobile phone. So, one easy way we can help people access digital screening information is to create a link to it on the home screen on their phones. This acts as a memory aid and makes the digital versions of the leaflets much easier to find, even if individuals do not understand many of the other functions on their phone!
Creating shortcuts
We've created a short guide on how to create shortcuts to leaflets. This includes instructions for newer models of iPhone and Android phones but has some common principles for all phones.
Useful links and QR codes
We've also put together a collection of useful links and QR codes for screening information. This includes links to:
screening information leaflets
easy read guides
nhs.uk screening topic pages
the page for ordering leaflets
You can print out these QR codes so that users can scan them to instantly open links on their phones.
Most newer phones will come with QR code scanning built into the camera app, and older iPhones may just need a small change to the settings.
Anyone with a phone which does not come with a QR code scanner, or anyone who is not sure whether their phone has one, can download one easily from their App Store or Google Play. This will not use much storage space.
We hope you'll find these resources helpful but do let us know if there's anything you think we should add to them.
PHE Screening blog
The PHE Screening blog provides up to date news from all NHS screening programmes. You can register to receive updates direct to your inbox, so there's no need to keep checking for new blogs. If you have any questions about this blog article, or about population screening in England, please contact the PHE screening helpdesk.