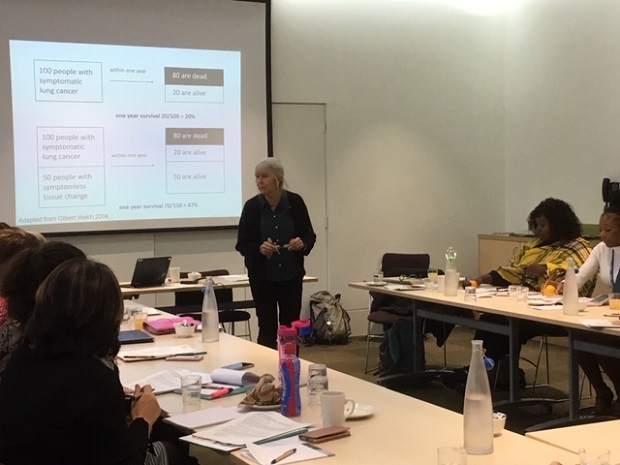 For the best part of 20 years screening masterclasses have been providing healthcare staff across the country with an essential overview of screening.
As a result of their ongoing popularity, and to make things easier, we've set up a page on the PHE Screening blog where screening staff can find dates for the latest sessions and sign up.
What masterclasses are
The one-day interactive sessions cover the fundamentals of screening, as well as an overview of the NHS screening programmes and group practical exercises.
Topics include:
what screening is and what it is not
how to teach screening
the consequences of screening
how to develop and deliver high quality screening programmes
Many of the masterclasses also have an open question and answer session with Professor Anne Mackie, the Director of Screening at Public Health England.
Positive feedback
Participants have been full of praise for the masterclasses, which are open to all staff working in screening, with more than 80% rating them as 'excellent'.
The next masterclass is on Wednesday 4 March in London. To sign up, just visit the page, select the date and complete the short survey.
PHE Screening blog
The PHE Screening blog provides up to date news from all NHS screening programmes. You can register to receive updates direct to your inbox, so there's no need to keep checking for new blogs. If you have any questions about this blog article, or about population screening in England, please contact the PHE screening helpdesk.