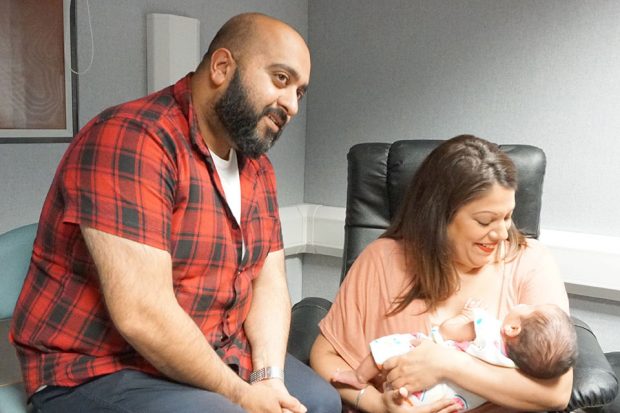 PHE Screening is pleased to announce the publication of the national newborn hearing screening programme (NHSP) annual data report covering the period 1 April 2017 to 31 March 2018. This is the first NHSP data report published by PHE.
It includes information on the performance of the 109 local screening services in England against national screening standards and includes a comprehensive spreadsheet containing 12 data tables. Data in the tables is presented by screening provider with the NHSP screening standards and key performance indicators (KPIs) summarised by region.
The quality and completeness of data is very good because of accurate data input and effective use of the national SMaRT4Hearing (S4H) IT system across every local screening and audiology service in England. All the data presented has been produced from S4H.
Most regions across England meet the acceptable threshold for some of the screening standards but London is the only region to meet this threshold for all 5 standards.
National and regional data summary
Coverage and test standards 1 April 2017 to 31 March 2018
NHSP-S01 (%)
NHSP-S02 (%)
Hospital
Community
Acceptable threshold
≥ 98.0
≤ 27.0
≤15.0
Achievable threshold
≥ 99.5
≤ 22.0
≤13.5
London
98.5
22.2
-
Midlands and East
98.5
24.2
-
North
98.2
25.5
-
South
98.9
20.2
15.5
England
98.5
23.4
15.5
Standard NHSP-S01 is also KPI NH1.
Referral and assessment standards 1 April 2017 to 31 March 2018
NHSP-S03 (%)
NHSP-S04 (%)
NHSP-S05 (%)
Hospital
Community
Acceptable threshold
≤ 3.0
≤ 1.6
≥ 97.0
≥ 90.0
Achievable threshold
≤ 2.0
≤ 1.3
≥ 99.0
≥ 95.0
London
2.5
-
97.3
91.2
Midlands and East
2.3
-
97.4
90.0
North
3.3
-
96.9
87.1
South
1.8
1.8
94.5
86.8
England
2.5
1.8
96.7
88.7
Standard NHSP-S05 is also KPI NH2.
How services can learn from best practice
Performance for NHSP-S05 (KPI NH2) has been a long-term focus for the programme. Early identification of hearing loss is vital to the success of newborn hearing screening and cannot be achieved if assessment in audiology is delayed.
Unfortunately, some services are still unable to meet the acceptable threshold of ≥ 90.0%.
Across England between 1 April 2017 and 31 March 2018, 98.5% of babies eligible for screening had the screen completed by 4 to 5 weeks of age (NHSP-S01/KPI NH1) with the rate increasing to 99.3% by the age of 3 months. 0.1% of parents/carers declined the newborn hearing screen.
The report shows that attainment of the standard is not always associated with a diverse population, or the number of babies referred.
We hope providers will find the report useful and use the data to review their performance and look to learn from good practice in higher achieving services.
Basic changes can make a big difference to making sure babies are assessed early. These changes include:
making sure audiology appointments are offered to parents at convenient times and locations
screening teams stressing the importance of attending audiology appointments
Services can also refer to the checklist (appendix 5) in the report of learning from the best performing sites that we published in 2018 to support improvements in achieving this standard.
We are aiming to publish the next annual NHSP data report, covering the period 1 April 2018 to 31 March 2019, later this year.
PHE Screening blogs provide up to date news from all NHS screening programmes. You can register to receive updates direct to your inbox, so there's no need to keep checking for new blogs. If you have any questions about this blog article, or about population screening in England, please contact the PHE screening helpdesk.