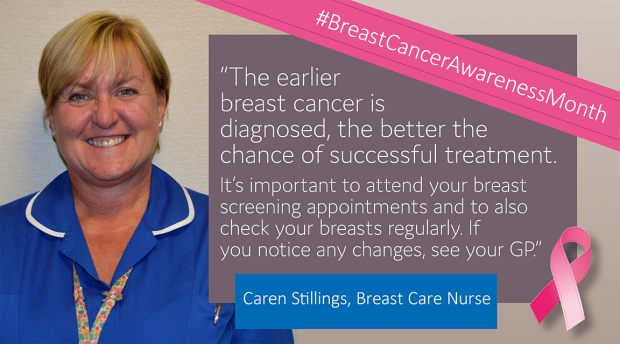 In support of Breast Cancer Awareness Month, the communications and engagement team at Doncaster and Bassetlaw Teaching Hospitals has been raising awareness of the signs and symptoms of breast cancer and the importance of breast screening in finding cancers at an early stage.
The team, which is commissioned by NHS England to provide communications and engagement activities to support screening throughout South Yorkshire and Bassetlaw, has developed a variety of different resources.
It is the choice of individual women whether or not to have breast screening, but we know women can feel anxious or concerned about their appointments, particularly if invited for screening for the first time. We decided the best way to alleviate anxiety and answer any questions was to show what happens during routine mammogram appointments.
Our video shows the whole appointment from checking in to how you are positioned during the procedure.
We have shared this film with local partners including NHS trusts, clinical commissioning groups, local authorities, Be Cancer Safe, Macmillan Cancer Suppport and the NHS England regional communications team.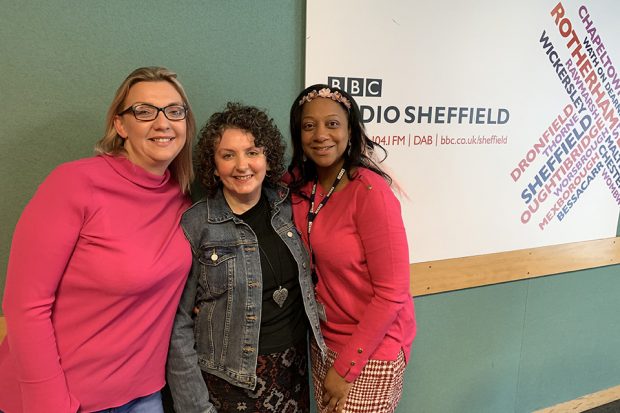 We have also been highlighting on social media the importance of women self-checking their breasts and making an appointment with their GP if they notice any changes.
Our media release was picked up by BBC Radio Sheffield and one of our breast care nurses, Christina Dyer,  was invited on to its show 'Nowt So Strange As Folk' which aired on 5 October. Christina talked about breast cancer, being breast aware, the importance of screening and how to self-check.
Sheena's video story underlines importance of screening
We produced 2 talking heads videos, one from a member of staff who was diagnosed with breast cancer at the age of 40 after finding a lump.
The other video, below, featured Sheena McDonnell, one of our trust's non-executive directors. In it, she talks about her cancer being found 4 years ago at her first breast screening appointment.  She had no signs or symptoms beforehand.
Sheena's message for women is we all have busy lives but:
we must make the time
our health should be our priority
screening could save your life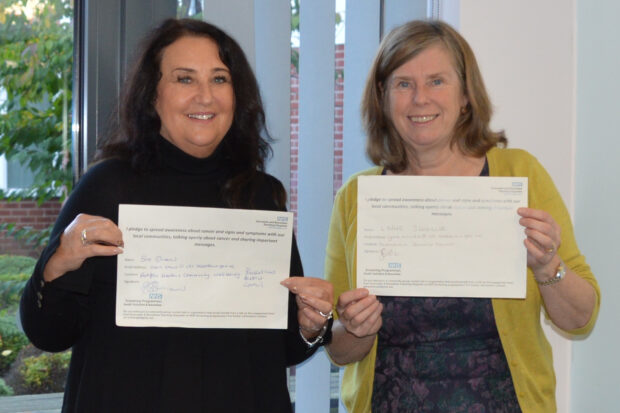 We also enlisted the support from our local authority and asked councillors to pledge to raise awareness about cancer signs and symptoms and to share important messages.
Throughout October we have been attending various events across South Yorkshire and Bassetlaw to raise awareness. We have also attended a transgender group meeting and started working with a gypsy traveller group to ensure equity of access to screening for all eligible women.
Regular posts on social media and media releases throughout October have kept Breast Cancer Awareness Month in the spotlight across South Yorkshire and Bassetlaw. Our videos of staff sharing their breast cancer experiences have proved to be the most commented posts as these are real life stories.
PHE Screening blog articles provide up to date news from all NHS screening programmes. You can register to receive updates direct to your inbox, so there's no need to keep checking for new blogs. If you have any questions about this blog article, or about population screening in England, please contact the PHE screening helpdesk.