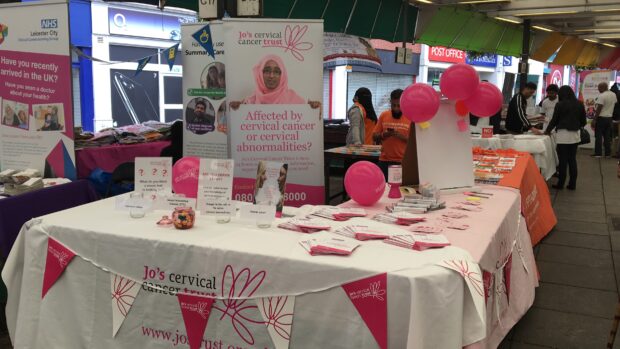 It's important that all of us work together to help raise awareness of cervical screening and help women make an informed choice.
We know many of you are doing great things by improving awareness and access to cervical screening. Without your hard work we would not have the world class screening programme that we do.
Celebrating success
Take a minute to think about what is working well for you and any creative initiatives you've been involved with recently. Have you for example:
developed a campaign to address health inequalities in under-represented groups
developed a project or campaign which effectively engages with populations in a new or original way (this could also include innovative use of technology, or partnership work)
developed a project in which you asked for the views of your audience
Get your entries in today
If the answer to the questions above is yes, have you thought about sharing your learning and best practice by entering the Jo's Trust Cervical Screening Awards?
Sharing learning and best practice may help others to improve, avoiding reinventing the wheel and enabling us to become more innovative.
Whether you are a health professional, a GP practice, an organisation or a community group, there is a category for you.
Closing date for applications is 13 September 2019.
PHE Screening blogs
PHE Screening blogs provide up to date news from all NHS screening programmes. You can register to receive updates direct to your inbox, so there's no need to keep checking for new blogs. If you have any questions about this blog article, or about population screening in England, please contact the PHE screening helpdesk.